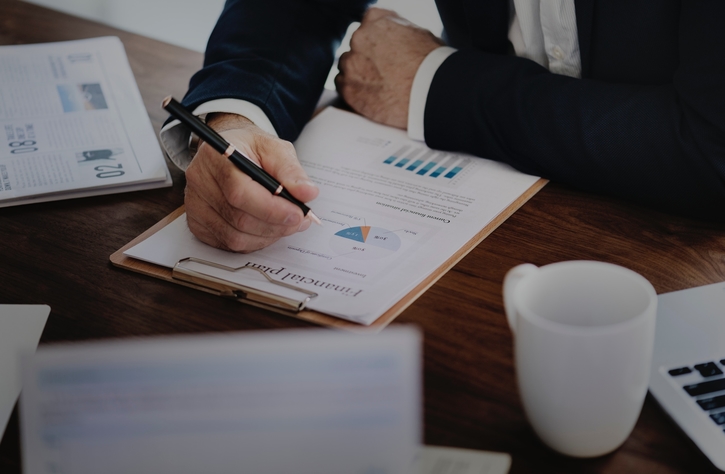 No business likes to lose customers. It has an obvious and instant effect on your bottom line, it seizes growth, and it costs more to acquire a new customer than to retain one. Spending money on customer loyalty and retention is clearly a better business choice than throwing your hard-earned capital at building your customer base over and over again.
That's why businesses are increasingly spending more budget on reducing customer churn, rather than simply focusing on attracting new customers. And it yields results – according to research from Bain & Company, a 5% increase in customer retention could increase profits by 25% to 95%.
But there is more that every business can do to help reduce customer churn. From small incremental changes, through to vital business overhauls, every company can take steps to improve retention. So, where do you start? To help, we've compiled a list of ten steps every business can take to reduce customer churn rate. Ă'Â
1. Communicate with your customer
It sounds obvious, but having regular, positive interactions with your existing customers is vital. Whether it's through face-to-face, email, or social media, speaking to customers in a way that reflects your business simply has to happen.
Communications shouldn't only happen at the time of purchase. Supporting, engaging, and informing customers is an ongoing task. You might have a new promotion, an informative industry update, or a customer service announcement which you would like to share with your customers. It all counts towards a continuation of the conversation.
And remember, customers react more positively to communications that are personalised to them. This is particularly important when it comes to email. In fact, according to Campaign Monitor, emails with personalised subject lines are 26% more likely to be opened.
2. Keep your best customers close
Tradition might suggest that you should focus on any customer who is slipping through your fingers, but leading opinions suggest that the best course of action might be slightly more nuanced than this.
Sunil Gupta, the Edward W. Carter Professor of Business Administration at Harvard Business School, thinks that it might be a better plan to focus on only your most profitable customers who are close to churning.
Gupta suggests that businesses should remember that their main goal is to maximise profits, not just to reduce customer churn. With this in mind, focusing only on reducing churn is unlikely to have an instant, tangible effect on your bottom line.
3. Do your housekeeping
While it's easy to concentrate on the big, customer-focused strategies to reduce the churn, often making sure the basics are in place and functioning is equally, if not more, effective.
For example, ensure payment processing is happening correctly. If customers are dropping off due to declined card payments or expired cards, build in a process to combat it. SaaS companies like GoCardless specialise in helping reduce customer churn due to payment methods. But remember, these things do not need to be automated – particularly where SMEs are concerned.
Carry out regular audits on all customer purchase channels, both on and offline. Are there any buttons or links that are broken on your landing pages? It is these little details that can lead to customers leaving. Be methodical and consistent – your customers will repay your hard work with continued loyalty.
4. Put your employees first
In any conversation that highlights the need to increase focus on the customer, it seems counter-intuitive to discuss an employee-first strategy. But it is in your staff that you'll often find the key to successful customer retention.
Your team's demeanour, motivation, and commitment to customers can all fluctuate, depending on how you treat them. Combat this by listening to their needs, helping them overcome difficulties, and giving them an attractive working environment. Ă'Â
In addition to the above, make sure that you are investing time and capital in your staff. Training courses, away days, qualifications – these are all things that will help your employees feel valued and valuable. That positive attitude will then be reflected onto customer relationships. And a customer that feels valued and trusted is much less likely to churn.
5. Your CRM database is a garden that needs tending
It goes without saying that a list of customers who have either purchased from you or shown intent to purchase, is a valuable asset for your business. However, that list needs to be looked after, with both regular email cleanses and communications.
This might seem obvious, but it is simply not happening in businesses across the UK. In fact, 70% of UK small business owners admit that they do not have a very sophisticated and up-to-date customer database.
This need not be a heavy or resource-intensive task. Your chosen CRM software will likely have the ability to automate the process of email address purges. Regular communications, such as fortnightly newsletters will ensure that customers are kept informed and feeling valued.
6. Offer short-term incentives
If you're noticing an increase in churn, or you just want to future-proof against periods where churn is higher, consider incentives for customers.
These incentives do not need to be profit-eating discounts or giveaways that are going to erode your bottom line. In fact, it's worth weighing up the money you'll lose from discounts against that which you'll lose should the customers leave. In short, don't spend a lot to keep customers with low value.
That said, even an arbitrary money-off voucher, or exclusive pre-order on an upcoming product can make a customer feel valued enough to keep them coming back. Carry out the incentive digitally, and you'll get the added bonus of a bunch of data, giving insight into customer behaviour.
7. Don't ignore complaints
Did you know that 96% of unhappy customers never bother to complain? It's a sobering statistic, but one that's worth unpacking. Rather than sweat over the concern that many of your customers may be unhappy, pull apart any and every customer complaint to see where you could improve.
Of course, there are some customer complaints that are impossible to address. But, wherever you can, try and make changes to ensure this complaint does not arise again. And remember to engage the customer who complained in the first place. Research has shown that customers whose complaints are listened to are more likely to remain loyal, and more likely to become brand advocates.
8. Don't let your product offering grow stale
We've talked a lot about the customer, about your approach to communication, and even to the wellbeing of your staff. But, it's important not to let the relevancy of your product slip. It is, after all, the thing that keeps the money coming in.
Periodic stress-testing of your range of products or services could highlight issues or opportunities. You might notice, for example, that a product you thought was a market leader is no longer the most advanced available. Similarly, a recent cultural event might make one of your products more marketable than it had been previously.
Obviously, it would be resource-heavy and financially questionable to overhaul your entire offering needlessly. But incremental changes that evolve your product in ways that resonate with customers will doubtlessly reduce churn in the medium to long-term.
9. Find the holes in your customer journey
Analysis of your customer journey may highlight a hole or bottleneck at a certain point, leading to a drop-off. Fixing the hole, or easing the bottleneck, will have an immediate effect on reducing churn.
Taking this approach even further (and if your data allows it) you'll likely get positive results by approaching customers who got caught in the journey's issues. The act of reaching out and engaging with these 'lost' customers will help them feel attached to your company and valued by it.
10. Offer incentives in exchange for long-term commitments
An ideal way to reduce customer churn is to build incentives around long-term commitments. In this arrangement both parties benefit – the customer gets the best deal possible and you get the stability of revenue over a longer period.
In digital, it is easy to see long-term commitment benefits in play, particularly within subscription services. We see examples of this everywhere: Spotify Premium users get an ad-free service when they subscribe, Grammarly subscribers receive larger discounts if they pay annually. How can you bring this kind of incentive into your business?
Offline, you might provide discounts when customers pay by direct debit or use follow-on vouchers to encourage continued purchases. Whichever route you choose to take, driving loyalty through long-term commitments is a tried and tested method to reduce churn.
So, as we've shown, although customer churn is a constant threat to your profitability, there are always options available to help stop people walking out of the door.