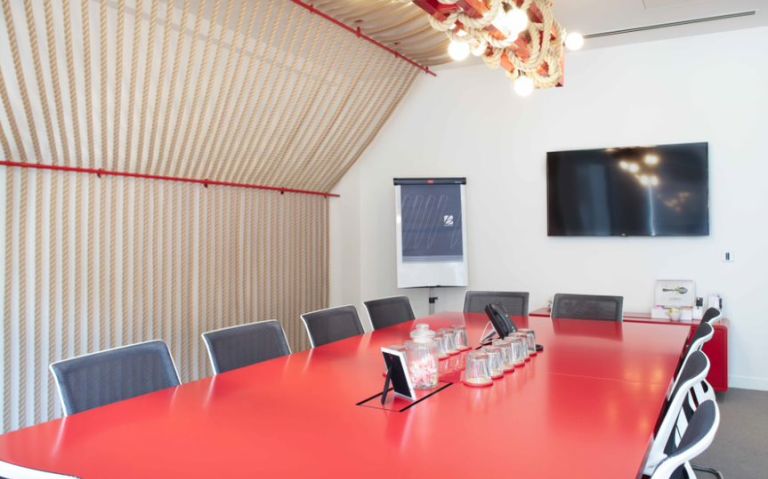 Support
Once you have found an office that is within your budget, the first stage is to visit the property as this is your opportunity to see whether the space works for your needs and requirements and is also an opportunity to meet the support staff available to you.
Many properties have a sales representative on hand to show you around and although this is great and they can answer many of your questions, once the contract has commenced this person will not be your first point of call.
It is highly recommended that you get put in contact and meet with someone who will be your day to day contact. This person will be able to answer specific questions but also will be someone you can build a relationship with.Ă'Â  In addition to this you are able to explore in detail if there are any irregularities to the property that the sales representative has failed to disclose.
Meeting rooms
Renting meeting room space in serviced offices can often come as an added on cost, be sure to ask the question when you visit the office space.
Many offices have 'breakout areas', these are informal lounges or seating areas that are not charged for. They are perfect for informal meetings and non-confidential discussions. Using these areas can make a big impact on meeting room costs or using local coffee shops for meetings. Ask to see the breakout areas available when you visit the office.
If your company needs regular access to its own meeting rooms then you may want to consider having your own private, dedicated space within your office to use. Depending on how often you will actually need this facility will determine whether it would be more affordable to hire as and when you need them or to include it permanently within your office space.
When visiting the office space, ensure to see the meeting rooms available for hire to determine whether they will suit your business's needs.
Facilities
On your initial visit, take the time to check the facilities that are available to you.Ă'Â  If there is a kitchen, check to ensure it is tidy and how many companies share this facility.Ă'Â  The same applies to the toilets and the shower rooms if applicable.
Most importantly when visiting the office space the facilities should be as described and in good repair.
Parking / Transport
Choosing an office with parking ensures that your customers and clients can be in easy reach of your office instead of spending excessive amounts of time looking for car parking facilities.Ă'Â  If there are car parking facilities available take a moment to check these out for a number of reasons. You will be checking that they are firstly within easy reach of the building and secondly that they are well maintained ie no huge pot holes, broken glass or excessive litter.
Alternatively lots of employees enjoy coming into work on their bike. Check the office space to see whether they can accommodate bikes. Are there bike racks available? If not are you able to install them if that is important to your company. It's worth checking these points at the viewing stage as although they may seem like the finer details it can prevent a headache further down the line.
Also don't forget to ask about public transport links. It's worth checking for yourself how easy it is to get to the office from the nearest train station or bus station. Don't just rely on the information you have been given as one person's 5 minutes is another's 20 minutes.
Expansion
Many companies consider this point last after some of the other considerations but it's actually one of the most important decisions you need to make.
Traditionally terms on Serviced Office Space will be anywhere from 3-12 months although shorter or longer terms can be found. Breaks and tiered payments can also be built into longer term contracts.
Serviced offices are a highly flexible solution and give the opportunity for your business to change size quickly and seamlessly within the same building. Serviced offices give the option for your office space to grow as your company does and provides the facility for you to add to your headcount without the headache of needing to change office space.
Serviced Offices can be expanded at no extra cost so staff increases can be easily accommodated and can even be built into contracts. If this is important to your company then speak to the office providers about tailoring a contract that has expansion plans built into the office term.
What Questions To Ask When Viewing a Serviced Office? – PartĂ'Â 2