1190B de Courchevel Street,
Levis
Design your office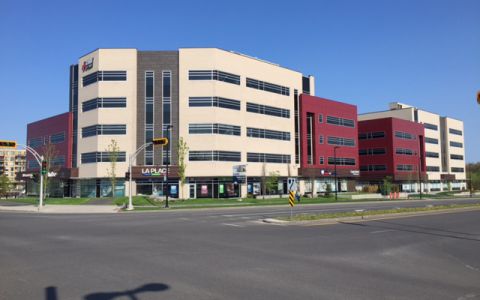 Enjoy the benefits of professional workspace conveniently located in Levis, opposite of Quebec City
Design your office
This premier address positions you in a burgeoning community of technology, research and development companies. Easily connect to business and amenities all around the city with fast access to a multitude of major roads and highways close by.Levis offers an ideal environment to live and work abounding in historic culture. Within minutes of the center you can shop notable retailers, dine at lively restaurants or grab a quick bite to eat at popular fast food chains. In a short drive across the St. Lawrence River you'll have access to even more resources and amenities.Work confidently in private or shared coworking spaceBuild relationships at networking and client appreciation eventsReach Laval University within 20 minutesWorkout and Énergie Cardio Fitness Center nearbyParking available from $1 per hour or $100 per month
Enjoy the benefits of professional workspace conveniently located in Levis, opposite of Quebec City
This premier address positions you in a burgeoning community of technology, research and development companies. Easily connect to business and amenities all around the city with fast access to a multitude of major roads and highways close by.Levis offers an ideal environment to live and work abounding in historic culture. Within minutes of the center you can shop notable retailers, dine at lively restaurants or grab a quick bite to eat at popular fast food chains. In a short drive across the St. Lawrence River you'll have access to even more resources and amenities.Work confidently in private or shared coworking spaceBuild relationships at networking and client appreciation eventsReach Laval University within 20 minutesWorkout and Énergie Cardio Fitness Center nearbyParking available from $1 per hour or $100 per month
Learn more
Enjoy the benefits of professional workspace conveniently located in Levis, opposite of Quebec City
This premier address positions you in a burgeoning community of technology, research and development companies. Easily connect to business and amenities all around the city with fast access to a multitude of major roads and highways close by.Levis offers an ideal environment to live and work abounding in historic culture. Within minutes of the center you can shop notable retailers, dine at lively restaurants or grab a quick bite to eat at popular fast food chains. In a short drive across the St. Lawrence River you'll have access to even more resources and amenities.Work confidently in private or shared coworking spaceBuild relationships at networking and client appreciation eventsReach Laval University within 20 minutesWorkout and Énergie Cardio Fitness Center nearbyParking available from $1 per hour or $100 per month
What will it cost?
Office space from $230 pm
How do you want your office?
Whatever you need, we can help create the right solution for your business and your budget, from a simple space for 2 people to a fully-customised home for your entire business.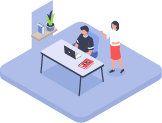 Standard office
Practical space for teams of all sizes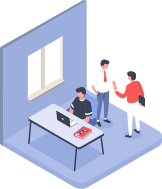 Window office
Rooms with a view and natural light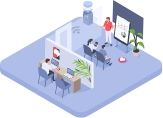 Office suite
Team space with integrated meeting area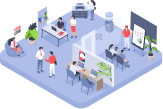 Large-scale office
Need a whole floor or more to house a team of 50-200 people?
Talk to our team about the different options available and how we can customise a solution for you.
Tell us what you need
All-Inclusive pricing
Your monthly cost covers everything you need to operate your office, with no need for any capital expense or investment.
Furniture, fixtures and fittings
Utilities and business rates
IT and communications
Receptionist and support team
Use of business lounge and communal areas
Design your office
Design your office
Create a home for your business
Make your office a great place to work by configuring the layout to suit how you work, then choosing everything from furniture to storage, accessories, plants, decoration and branding.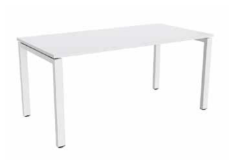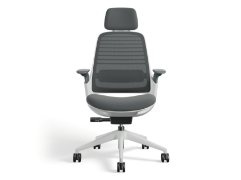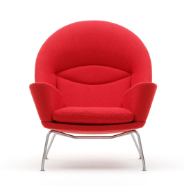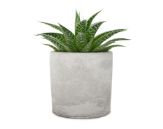 Facilities
at this workspace
Whether you're networking, meeting or focusing on work, this workspace gives you everything you need in one place. It's all built for business, fully-furnished and ready when you are.
Business Lounge

Lounge Area

Meeting Rooms

High speed internet access
24 Hour Access

24 hour CCTV monitoring

Break-Out Areas

Business park location

City/Town Centre

Disabled facilities

Elevator

On-Site Lunch Restaurant

Parking

Secure underground parking

Temp control
Our happy customers !
Anonymous
I was able to easily locate the office of my choice via Easy Offices. The process was simple, and the office I chose was a good price. Easy Offices was easy to work with, just like its name. I recommend them and I would use them again.
Ken G
Very efficient in looking at the market and getting us meetings at appropriate places... saved lots of research time.
Charles M
Very good service found the office we were looking for.
Roger M
Easy Offices found me an excellent deal. Exactly what I was looking for. The service was quick, efficient and very easy to use. I recommend it highly.
Kevin M
Great service and found exactly what I was looking for.
Mick V
Really helpful saved me loads of time and found what I was looking for.
Watson U
We found an office at affordable prices also accessible area. We cannot complain.
Claire W
Efficient, seamless and professional service. Turned around my request within 24 hours. Would use again.
John D
Quick and efficient, highly recommended!
Anonymous
Excellent service - helped to find new office space in a span of a few days.
Lee T
Very helpful.

I got an appointment the same afternoon which led to me leasing an office.
Phillip S
Great service, very helpful.
Jack C
Name gives it away, really is an easy way to acquire an office...
Caroline L
Quick contact and offered solutions that all fitted with my needs. Excellent service.
Our advisers are here to help you with:
Current availability
Pricing options
Latest offers
Starting from $230 pm
Get a quote for 1190B de Courchevel Street,
Levis
Our advisers are here to help you with:
Current availability
Pricing options
Latest offers
The Easy Offices promise
Expert advice
Trust our impartial industry experts to guide your search and help you find your ideal workspace
The widest choice
From affordable offices to iconic landmarks, we put the widest choice of workspace in one place
Tailored to you
Everything is tailored to your needs – from service terms to our all-inclusive packages
Easy end-to-end
We take the frustration out of finding workspace – and make every stage of the process simple