Home >

Disaster Recovery

>

MedicAlert
Company:

MedicAlert

Business Sector:

Registered Charity

Website:

www.medicalert.org.uk

Location:

London, The City

CASE STUDY

MedicAlert is the only non-profit making registered charity providing a life-saving identification system for individuals with hidden medical conditions and allergies. MedicAlert's life-saving identification system currently protects over 261,000 people in the UK, enabling medical and emergency service professionals to access all the member's personal and medical details in emergency situations, saving vital seconds and aiding accurate diagnosis and treatment. It comes in the form of bracelets or necklets bearing vital medical information, a personal ID number and a 24-hour emergency number. The system enables emergency services to access the Member's vital information (including next of kin details) globally via the emergency line. Membership starts at just £39.95, which includes a tailor-made stainless steel Emblem and a year's subscription. As a registered Charity, MedicAlert can provide free or subsidised membership to individuals on a limited income. For more information, contact The MedicAlert Foundation on Free phone 0800 581 420, Mon-Fri, 9am-5pm.

MedicAlert's main office in Kings Cross was flooded due to botched maintenance work being carried out by Thames Water on a nearby water main. Water was left to leak into the office over the weekend of 11-12 March and staff returning to work on Monday morning found a flood two inches deep. As a charity providing a potentially life-saving emergency service, the resultant DR situation meant we desperately needed new office space to house the forty staff members and their extensive filing requirements left dispossessed by the flood. Time was obviously going to be a critical factor in identifying new work space.

The flood was discovered on Monday 13 March. We called EasyOffices 3 days later, on 16 March and sent an email confirming our requirements. Within 12 hours they had emailed us a comprehensive list of nine potential serviced offices and, as a result, we visited them all. EasyOffices arranged nine appointments for us, starting Friday 17 March. By the following Monday we had signed a contract with one of the companies. Rental commenced the very next day. EasyOffices kept in contact with us throughout each working day, quickly rearranging appointments and providing an excellent liaison with the companies we were dealing with. It was an extremely useful and time-saving service.

Our primary concern was to relocate our staff as soon as possible. However, we were not fully aware of how specific our needs were until we began searching for temporary office space. It soon became apparent that as an organisation we have very specific telecoms requirements. Luckily, EasyOffices were able to provide three viable solutions to suit all our needs. In fact, all of the technical requirements we had specified were met and all the offices EasyOffices suggested were well within the specified locality to our current premises. Without EasyOffices moving office could have been a very long and arduous task.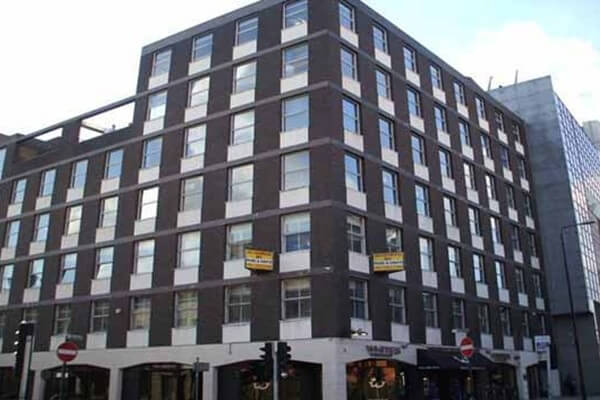 We are here to help
call 01932 834 720
Too busy to call? Then email us
GET A QUOTE NOW