Home >

Flexible Office Space

>

The National Skills Academy
Company:

The National Skills Academy

Business Sector:

Social Care

Location:

London SE1

CASE STUDY

The National Skills Academy for Social Care is a membership organisation created by social care employers to transform the quality of leadership, management, training, development, and commissioning within the sector. Launched in August 2009, the company has grown from around 8 to 30 staff in the past 18 months.

Since our launch, we have been renting space via an SLA from another social care organisation, SCIE, but the building we occupy has been sold and we were told we would need to vacate the premises by August 2010. At this point in our development, we're not ready to commit to a 3 or 5 year lease and as a relatively new business we would likely encounter problems securing a lease.

We currently receive funding from the Departments of Health and Business but this is only for our start up stage, the ultimate aim being to become self sufficient and within the next 18 months, when it is expected that funding will cease. With that in mind, the flexibility offered via serviced office space was the main attraction as it will enable us to grow our business over the next 12 months or so and take stock.

Options were made available to us by Easy Offices extremely quickly. Within 30 minutes or so of emailing an enquiry, Andrew Hogan was on the phone to talk through our requirements and explain their services. As I knew nothing about serviced office space prior to this, I found this extremely helpful.

All the pain was taken out of the search – a series of options were presented, appointments for viewings were set up, maps were supplied and site managers liaised with – all I had to do was show up! Andrew was always available to chat through the options, answer questions and explain the process – I simply could not have done it without him.

Easy Offices came up with a wide choice of options and a steady stream of helpful advice and continued to do so as our brief changed – which it did several times! It was great knowing there was someone at the end of a phone working with and for us to find the right solution. We weren't easy customers by any means, but Andrew's patience never ran out and everyone I spoke to at the office seemed to know who I was and were always lovely and friendly.

The service provided by Easy Offices was absolutely first rate. From start to finish, I felt like I was in safe hands and that Easy Offices had our best interests at heart.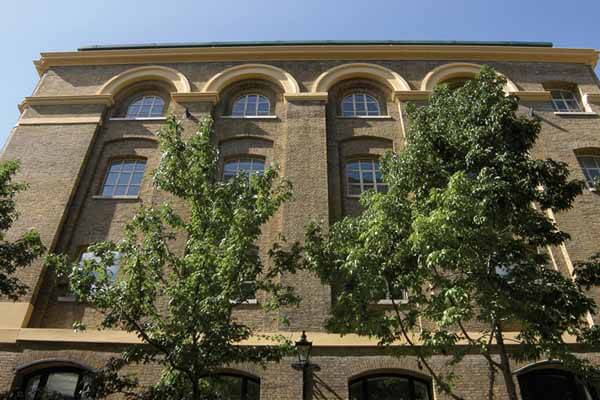 We are here to help
call 01932 834 720
Too busy to call? Then email us
GET A QUOTE NOW