Home >

Home Office To Serviced Office

>

John Penny, Chartered Psychologist
Company:

John Penny, Chartered Psychologist

Business Sector:

Business Personal Consultancy

Website:

www.cogituspsychological.co.uk

Location:

Crownhill, Milton Keynes

CASE STUDY

I work as a sole trader providing a variety of psychological services to individuals and organisations. I help companies identify key staff to build their business and then help those key players perform at peak levels. I also provide therapeutic services to get vital personnel back to 100% when mental health issues reduce their effectiveness and, by extension, business performance. I help companies identify customer need, even when the customer isn't exactly sure themselves what they want, and help businesses avoid sending unhelpful unconscious messages in marketing and customer management.

Like other small businesses, I began by working from home. This seemed like an attractive option at the time - no traveling, no rental costs, working when I liked - and was fine whilst customer demand was low. It also quite suited me whilst I was writing my doctoral thesis. Now, however, demand is growing rapidly, and working from home has become an encumbrance for us all. It's no fun for the other householders to tiptoe around the house to avoid impacting on meetings. A serviced office offered me the physical and mental space to develop the business and separate my home and work-life out. I can work when I like, but now I can leave work at work and not have it hanging around the house imposing itself on essential downtime. I also appreciate the professional management of my clients and customers that the serviced office system brings. My phone gets answered even when I'm unavailable and small admin problems have disappeared: the business centre simply provides what I need with minimal fuss and cost. I'm not tied into endless leases, I didn't need a solicitor and I can move easily to larger accommodation should I need to.

I contacted Easy Offices on the Friday afternoon of one week and was in my new office on the Friday afternoon of the next. In a short phone call, Jo took careful note of my requirements and had appointments for me to view suitable spaces set up within a couple of hours. The appointments ran smoothly and the options offered were spot on. All I had to do was turn up and view!

Out of four viewings, I was left with three excellent options. The hardest part of the whole process was choosing between an embarrassment of riches! I am now happily signed up in a small, friendly business centre with a delightful fully serviced office complete with its own roof garden. The solution could not have been more perfect if I had designed it from scratch.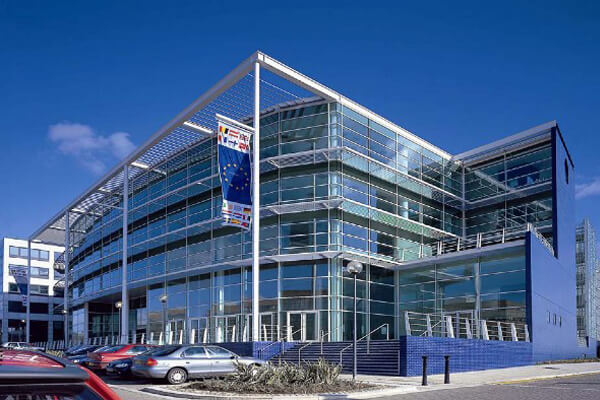 We are here to help
call 01932 834 720
Too busy to call? Then email us
GET A QUOTE NOW