Home >

Uk Regional Branch Office

>

118 118 Media
Company:

118 118 Media

Business Sector:

Telecommunications

Website:

www.118.com

Location:

Windsor, Berkshire

CASE STUDY

At The Number we take hundreds of thousands of enquiries every day, helping people find the numbers, information and services they need by calling or texting 118 118, and using www.118.com.

Launched in 2002, today 118 118 is Britain's most called number. It provides instant access to a courteous, high accuracy service offering more features and benefits than any other 118 provider.

118 118's renowned marketing is developed and managed by a specialised team in London, while the 118 118 service is operated from our own highly specialised call centres, including centres in Cardiff, Plymouth and Manila, employing more than 2000 people. In 2007, net 250 new jobs have been created to date as part of the company's investment in growth and opportunity.

In 2007, we began offering an innovative suite of advertising services to small, medium and large businesses in the UK and Ireland, offering live contextual sales leads to advertisers and greater choice to callers.

In the last four years the Company has also become the branded retail market leader in more European countries than any other provider, including the UK (2002), Italy (2005), France and Ireland (2006) and Switzerland (2007). Since its inception, The Number's continuous investment in the most advanced technology, including an all-IP communications network, dynamic database management, and highly specialised call centres provides the highest quality service to its customers.

Having looked at several conventional options with local Agents, it became apparent that we needed a more flexible solution within the Thames Valley. And as we were unsure of the immediate area, we were recommended Easy Offices through a Commercial Property Agent.

We met with the Easy Offices Team who qualified our requirement, located several areas and together we implemented a feasibility study on the options available.

Easy Offices viewed the options with us and liaised with our American HQ to broker the final Licence terms. This was far from a smooth process and involved a 24/7 commitment from their part as well as ours!

With the guidance from Easy Offices, we are now able to see the benefits of serviced offices and subsequently we will choose Easy Offices to locate our other UK offices.

For our second requirement we chose Manchester as a city for the Easy Offices team to source some suitable options for us. The Easy Offices team (as before) met us at the first property to be told very quickly that the 118 remit had changed. Without fuss and within 30 minutes we had a host of alternatives and were taken by Easy Offices to each property put forward. Needless to say we chose one of their solutions and couldn't thank the Easy Offices team enough for their patience, professionalism and knowledge of the market.

118 Media have chosen to use EasyOffices for each of our serviced office requirements across the UK and will continue to do so as and when the need arises.

Each option sourced without doubt has met our needs perfectly.

We appreciate the time and effort that the Easy Offices team take to source, travel and view the property options with us and we would not hesitate in recommending their company and services they provide.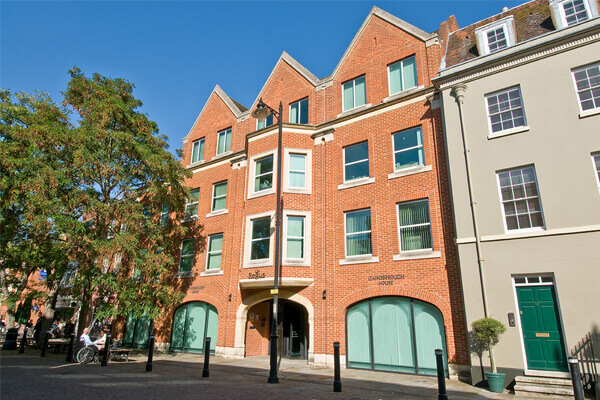 We are here to help
call 01932 834 720
Too busy to call? Then email us
GET A QUOTE NOW