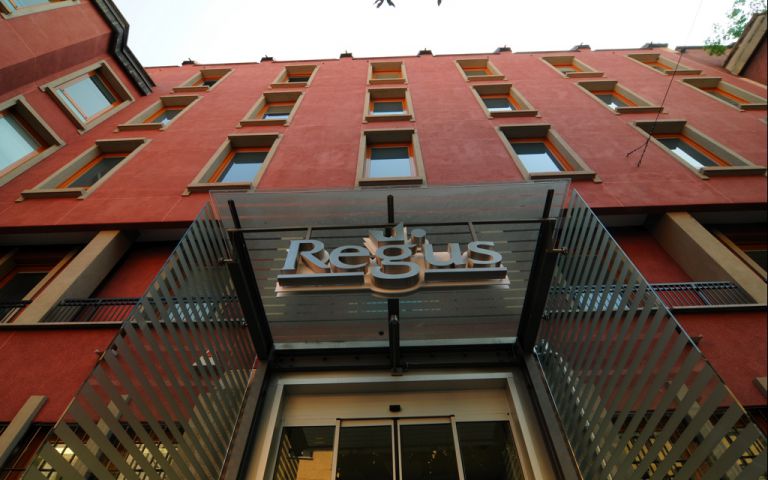 Italy

>

Office Space

>

Via Santa Maria Valle 3
Via Santa Maria Valle 3, Milan, 20123
The Milan Carrobbio Centre occupies the full 10 floors of a palace built in the 60s in a quiet side street just a few minutes walk from the city's major sights and busy roads that support Milan's key role in Italy's manufacturing system, with a traditional focus on car and textile manufacture. It is an export leader that generates 21 per cent of the country's GDP. Milan has a history of research and development, including generating the 'Milanese system' model, and continues to attract national and international companies from varied production and service sectors such as chemistry, micro electronics, biotechnology, pharmaceuticals, communication and design. The Milan Carrobbio Centre is easily accessed by public transport, has secure underground car parking, with restaurants and coffee bars nearby.
Key Features
24 Hour Access

Break-Out Areas

Business Lounge

City/Town Centre

Double Glazing

Elevator

High speed internet access

Lounge Area

Major transport links

Meeting Rooms

On-Site Lunch Restaurant

On-Site Sandwich / Coffee Bar

Raised Floors

Suspended Ceilings

Temp control

Vending machines

Voicemail
Location
By Road:
From Duomo Plaza
turn on the right in Maurizio Gonzaga Street,go ahead in Missori Plaza, Italia Course and Barellai street,turn on the left in Amedei street,turn on the right in Bertarelli Plaza,go ahead in Disci-plini road,turn on the right in Olmetto road,turn on the left in Stampa Street,turn on the right in Soncino street,continue in Stampa street and Vicolo Santa Maria Valleand finally turn on the right in Santa Maria Valle Street.
By Air:
Take provincial road 15B, go straight ahead in Forlanini road, Corsica street, Ventidue Marzo Course, Cinque Giornate Plaza, Porta Vittoria Course, Cesare Battisti street and Largo Augusto,turn on the right in Verziere streetgo ahead in Larga road and Pecorari streetturn on the right in Rastrelli streetgo ahead in Diaz Plaza,turn on the right in Gon-zaga street and then follow the directions by road, mentioned on the file above.
By Public Transport:
The nearest Underground stations are MM1 Duomo STATION and MM3 Missori STATION and tram no. 15
Browse Street View Images
From €354 p/m
Get a quick quote for Via Santa Maria Valle 3
Get a Quick Quote