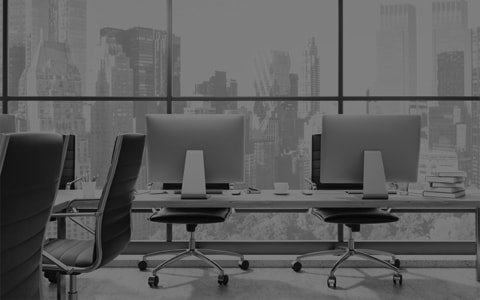 New Zealand

>

Office Space

>

4 Williamson Avenue
4 Williamson Avenue, Ponsonby, Auckland, 1021
If you love the community feel of Grey Lynn, the culture of Ponsonby and the beauty of greater Auckland, Ponsonby is for you. Perched on the top floor of the Cider Building, you have sweeping views of the city right out to the Waitakares. While below, you can walk out the door onto Ponsonby Road, Williamson Ave or walk around the corner to K Road. Your Dojo' is close to tonnes of amazing cafe's, parks, restaurants, bars and shopping.Designing an environment to house the community at Ponsonby has involved taking everything we have learned to date and making the most of it. Within your Dojo you will find a variety of different ways of working, designed to support everyone from those just getting started on their idea through to freelancers, contractors, one-man bands, remote workers, small businesses, startups and entrepreneurs in our coworking areas.Get your morning meetings out of the way in the social zone with the use of our professional coffee machine, then retreat to a quiet zone in the afternoon to hone your productivity. Whether you like to sit, stand or stretch out to get your best work done, we've got your back (or bum), with a range of furniture and seating options.
Key Features
24 Hour Access

24 hour CCTV monitoring

Bicycle Storage

Break-Out Areas

Business Lounge

City/Town Centre

Disabled facilities

Double Glazing

Elevator

High speed internet access

Lounge Area

Major transport links

Meeting Rooms

On-Site Lunch Restaurant

On-Site Sandwich / Coffee Bar

Outside Seating Area / Terrace

Parking

Raised Floors

Secure underground parking

Showers

Temp control

Voicemail
Location
By Road:
Located on the 9th Floor of the Cider Building you access the lift lobby from the Williamson Ave entrance.Just look out for the Count down super market and we are in the same building. Just look for the large STUFF logo on the building.
By Air:
SkyBus is Auckland's airport transfer service from Auckland City and Auckland Airport operating 24 hours a day, 365 days a year.The service operates two bus routes between the Airport and the city, one via Mt Eden Road and one via Dominion Road so there are plenty of convenient places you can catch the service.
By Public Transport:
Train, buses from Auckland City Centre
Browse Street View Images
From NZ$1038 p/m
Get a quick quote for 4 Williamson Avenue
Get a Quick Quote