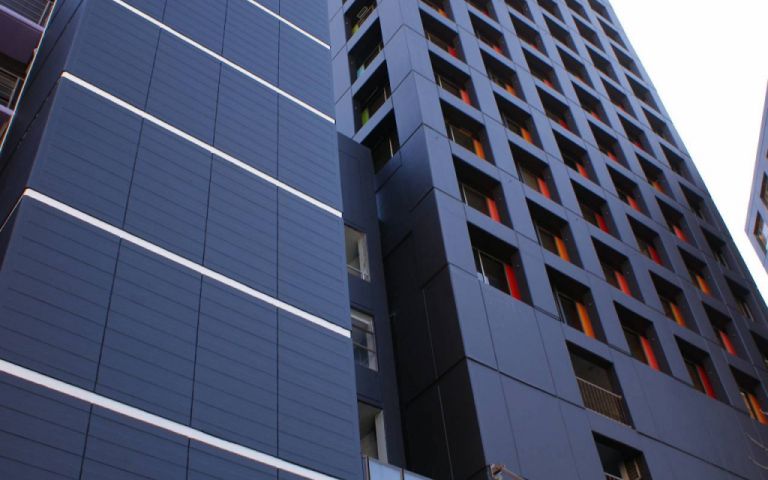 New Zealand

>

Office Space

>

2-6 Gilmer Terrace
2-6 Gilmer Terrace, Wellington, 6011
Located in the heart of Wellington's CBD, Plimmer Towers is in one of Wellington's most desirable locations; situated in the north-east of Gilmer Terrace and Boulcott Street, down Plimmer Step. With a short walk to Lambton Quay and immediate vehicle access to the Terrace and motorways and being well serviced by public transport, it's hard to find a better positioned office, with an impressive street perspective, and panoramic views over Wellington and harbour. Overlooking the waterfront and the Golden Mile, the centre is a pivotal hub surrounded by some of the best cafés, restaurants and bars, and offering access to the premier retail strip and links to Boulcott Street. The shopping precincts; Chew's Lane, Old Bank Arcade and Kirkcaldie & Stains are all a short walk away. Plimmer Towers includes retail, a 4 Star Travelodge Hotel, and multi-level car parking with 24/7 access. Plimmer Towers is classified as a low earthquake risk under NZSEE Rating and includes sustainable features such as energy efficient lighting and intelligent lighting controls. Centre occupants reap the benefits of first-class on-site facilities and amenities including meeting rooms, business lounge, onsite bike racks, shower and bathroom facilities, and secure lockers.
Key Features
24 Hour Access

24 hour CCTV monitoring

Bicycle Storage

Break-Out Areas

Business Lounge

City/Town Centre

Disabled facilities

Double Glazing

Elevator

Gym and fitness room

High speed internet access

Lounge Area

Major transport links

Meeting Rooms

On-Site Dry Cleaning

On-Site Lunch Restaurant

On-Site Sandwich / Coffee Bar

Parking

Raised Floors

Sandwich Service

Secure underground parking

Showers

Sky TV

Suspended Ceilings

Temp control

Vending machines

Videoconferencing studio

Voicemail
Location
By Road:
Head southwest on the Wellington Urban MotorwayTake the The Terrace exit towards KelburnTurn right onto The TerraceTake the exit towards Te AroMerge onto Boulcott StTurn left onto Gilmer Tce
By Air:
Head north on Stewart Duff Drivego straight through first roundabout onto Calabar RoadAt the second roundabout take the first exit (left) onto Cobham DriveTake the second exit at the third roundabout staying on Cobham DriveTurn Right into Ruahine StreetGo through the tunnel and follow Rugby Street around the Basin ReserveTurning left onto Buckle Street DiversionBuckle Street turns into Arthur Street.Turn Right into Willis Street (signs for Kelburn/Karori)Turn left onto Boulcott StreetTurn right into Gilmer Terrace.
By Public Transport:
Plimmer Terraces is a short walk to buses, ferries, taxis, and ferries via the Queenswharf Harbour Ferry terminal.Wellington Railway station is a 15 minute walk.
Browse Street View Images
From NZ$534 p/m
Get a quick quote for 2-6 Gilmer Terrace
Get a Quick Quote