Serviced offices within a former courthouse, mortuary and prison cells! Don't panic, they have been refurbished whilst retaining many original features of the Victoria building. The offices are available in a variety of sizes and clients can also make use of the onsite hub space.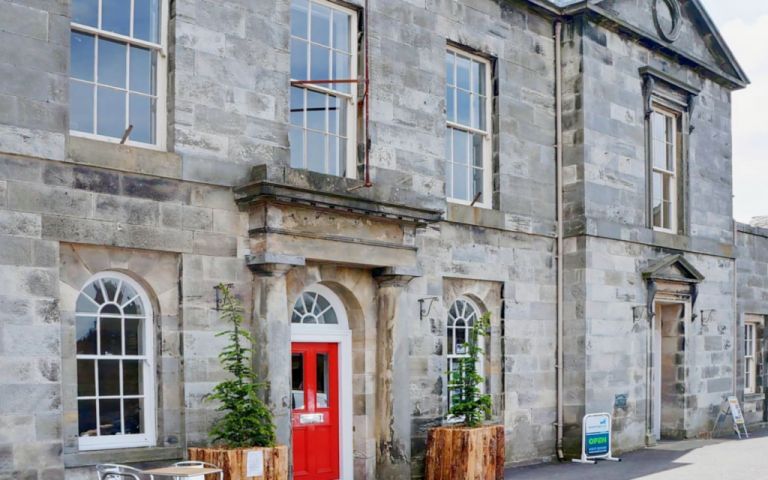 There is an onsite coffee shop / bistro available for clients as well as a sunny walled garden, perfect for an informal meeting or if you need to take a break from work.
If you would like more information about this fantastic serviced office in Kinross or would like to arrange a viewing please call Easy Offices on 020 3773 2893.
Use the following link to make an enquiry about this Serviced Office in Kinross
Or use this link for details of other Serviced Offices in Kinross