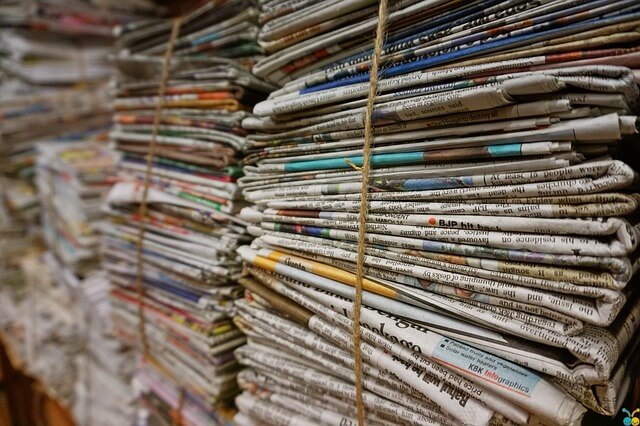 Local newspapers are at the heart of British culture. They bring together the eccentricities of town life, encourage local discussion and provide a voice for those who have no other outlet. They spread good news and create space for local businesses to promote themselves and, most importantly, be a part of the community.
As a local business owner, it is essential to remain informed about local news. Not only are these papers great for advertising in, but they are rife with opportunities for new business partnerships, events and corporate sponsorships. Here we've decided to round up some of England's best local papers.
Oxford
This paper has a business section dedicated to promoting good news stories; it also has a wealth of tips and advice for all business types, whether it be about marketing, PR or work best-practices. Ă'Â 
A paper which gives startup businesses their own page and celebrates their successes. It even has a section for business and science.
The newspaper's site has a Local Business Accelerator page which showcases local businesses. Within the business section, there is also a Your News page; this highlights local business successes and encourages owners to submit their stories for publication. Ă'Â 
Sheffield
This newspaper has a reegularly updates business section on both the website and weekly printed edition. It offers multiple advertising opportunity for local businesses and also offers free marketing advice for anyone who subscribes to the publication. Ă'Â 
The Sheffield Star is a daily paper published from Monday to Saturday. As it is owned by the same company as the Telegraph, many of the benefits and content pieces are similar but specifically targeted towards Sheffield.
In this paper there is no designated business news section, however the paper features local organisations, sport updates, an event calendar and wedding features. This is essential if you want to get involved with upcoming events through fundraising, sponsorship or advertising. Ă'Â 
Croydon
This publication has a useful business directory at the bottom of every page on the website in which you can pay to advertise. It also has a jobs page should you wish to feature here. There is no specified business section but the multitude of information found within this local paper will keep you up to date with all the goings on in and around Croydon.
The newspaper and website is a must-read; it contains a comprehensive business section that will provide a valuable update on other businesses in the area. It also features general local news. Ă'Â 
This is a non-profit community online magazine. In its business section there are extremely helpful articles on many topics, from building a business plan from scratch to tailored, in-depth articles about Croydon itself. These pieces are all contributed by local entrepreneurs and businesspeople. Local perspectives and local advice!
Leicester
The paper's online business section is filled with interesting stories about local businesses, as well as top advice on recruitment and marketing. The paper also hosts the annual Leicester Mercury Business Awards where local businesses are honoured for their hard work in 14 categories.
This is an independent news agency based in Leicester which focuses on both local and international news. Although the business angle of the paper is concise, it does focus on Leicester's Asian community, bringing it to the forefront of local news.
In this publication, the business section is jam-packed with helpful news and local information. It also focuses on events and opportunities that your fellow small business owners are taking part in, and gives you the chance to do the same. Ă'Â 
Brighton
The business section is regularly updated with local news and the latest business and job directories. The Argus is a great place for businesses to put their information out to new clients.
This publication is extremely popular; although there is limited space for business, its circulation is large and easily reaches those who are now more difficult to target through traditional advertising.
This publication has a business section which is filled with light-hearted stories about businesses in the area. Brighton and Hove News also have a range of advertising options available for business owners, and a comprehensive calendar of Brighton's events throughout the year.
As you can see, local publications can be an invaluable source of information. From discovering local networking events to gaining local fundraising opportunities, local newspapers could further your business. Consider picking up your nearest newspaper today and discover what it can do for you!