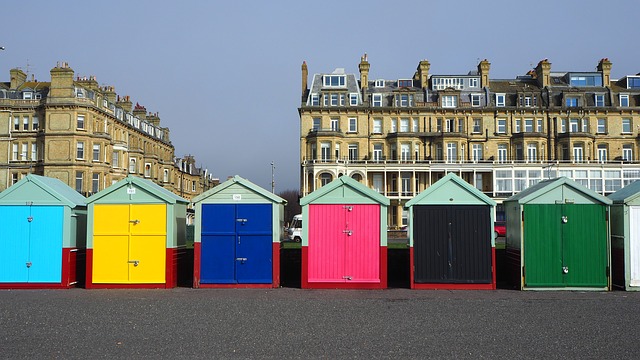 A Chamber of Commerce is a Ă'Â hub that protects the interests of local businesses and provides them with support. The Chamber of Commerce can offer help in a multitude of ways, Ă'Â from giving business advice and skills development training to hosting networking events.
How your Local Chamber of Commerce can help you
There are many ways that your local Chamber of Commerce can benefit you and your business. While every local chamber will have a range of activities and services available, below are the advantages that every chamber will provide.Ă'Â 
As a member of your chamber, you will be able to promote any of your new offers through the opportunity and tenders area; you can also distribute magazines and newsletters in this space. Equally, you will have access to offers from national partners which enables you to gain discounted products or services that would otherwise be full price.
You will also have access to expert advice from business advisers as well as a free 30 minute phone call to discuss legal, accountancy or HR advice from local firms. Should you wish, you will also be kept informed about tender opportunities as they come out.
What's going on in my local chamber?
Every chamber of commerce will provide different training and networking events for you to attend; no matter the nature of your business, you will find something which suits your interest.Ă'Â 
Brighton
From monthly business breakfasts held at Carluccio's to spotlight suppers with Miranda Birch, Brighton has a host of accessible and informative networking events. You can find the latest timetable of events here. There are also extensive and regular training sessions, ranging from introductions to SEO, to learning about client insights, to Ă'Â studying sustainable food. For a full list and timetable of training sessions and classes, visit the website.
Even more impressive is the Brighton chamber's range of co-working and fully serviced office spaces. For those unable to afford their own office, it is simple to become a member and find your ideal location here.Ă'Â No more working from noisy cafes or your kitchen table!
Leicester
The East Midlands chamber offers a huge range of seminars, workshops and networking events for everyone. These include, but are not limited to: business leader workshops, digital trade advice, and international taxation. Furthermore, there are often talks from worldwide experts in their field. A full list of events can be found here.
It is also possible to rent work space at the DMU Innovation Centre. If you are interested in renting a space here, but are not already a member of Leicester chamber, you will automatically gain free membership when inquiring.Ă'Â Ă'Â 
Croydon
From seminars on marketing to a budgetĂ'Â to cheese and wine socials, the Croydon Chamber of Commerce is a hub of activity withĂ'Â over 2,500 members. As a member of a London chamber, you will also have access to fellow LondonĂ'Â chambers' networking events, workshops and seminars. You can find out more at www.londonchamber.co.uk. Similarly to Brighton, co-working and fully serviced office spaces are available to any Croydon members here.
Sheffield
Sheffield Chamber of Commerce offers a multitude of training by accredited bodies; here you can gain qualifications in marketing, finance and accounting, HR, first aid and many others. Events here include business building seminars, such as Making Global Goals, and social networking events, such as summer barbecues and charity pool evenings.Ă'Â A full calendar of events can be found here.
For members of the Sheffield Chamber of Commerce, shared workspace is available in the Zest Centre. Tenants also have discounted access to the onsite gym and pool.
Oxford
The Oxford chamber calendar is jam-packed with events such as networking breakfasts, Business Alliance Leadership dinners, lectures and HR forums. Uniquely they offer their members tickets to trade shows and conferences and also offer support and representation if needed.Ă'Â 
With the choice of many events, advice seminars and networking opportunities, your local Chamber of Commerce could benefit your business significantly. So consider joining it today!