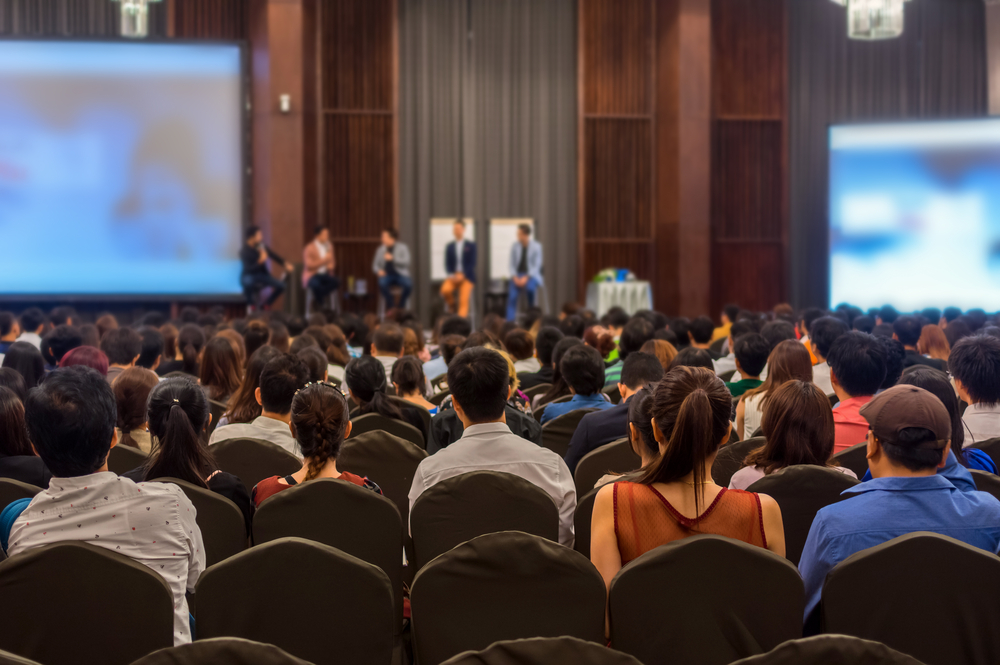 Reading has a vibrant and dynamic business community. Using events and networking is a great way to market your business and make long-term commercial relationships.
Making connections with other businesses in Reading and the surrounding area is vital to the long-term success of your enterprise. No matter which market sector you trade within, using business clubs, networking events and trade shows as part of your marketing strategy is a tried and tested route to more customers and higher sustainable profits.
The events in Reading are varied and diverse. Often avoided by business owners, embracing these events and making them work for you just needs the right approach and attitude.
Once you understand what you need to achieve with the event or networking club in Reading, you can make these gatherings work for your business, and take advantage of these unique marketing opportunities.
Reading has a bustling business community. It's important to understand that these events are not just about selling your goods or services. Sales can be made of course, but think of the events you attend across Reading as your opportunity to make new connections, contacts and friends.
Business owners across Reading when looking to buy goods or services want to do so with businesses they know and can trust. That trust can be built at the events and trade shows that regularly take place throughout the year.
For your diary
Some of the leading business event organisers across Reading include:
Learn new skills and connect with businesses across Reading and the surrounding area.
Guest speakers, sponsorship packages and marketing discounts are some of the benefits of becoming a member.
An informal group of businesses from Reading and across the Thames Valley, you can gain new ideas and support from a wide range of attendants.
As a private members' club, membership brings an opportunity to meet a wide-range of people from diverse business sectors.
For over ten years, this networking organisation has been connecting businesses together.
Whether you are looking for networking groups to join, or events where your business can exhibit, Reading is an active venue that your business can take full long-term advantage of.
Your checklist
To make the most of the event, tradeshow or networking meeting you attend across Reading, follow these steps:
Ă'Â  Ă'Â  Ă'Â  1. Be prepared
If you are attending a networking event, business club, in Reading or have a stand at a trade show, research the other attendees to ensure you are ready to answer all their questions.
Ă'Â  Ă'Â  Ă'Â  2. Take business cards and other promotional materials
Don't forget your business cards, but could you also take marketing materials? Put your business brochure on a USB credit card. You'll be able to offer more detailed information, and you'll standout from the other attendees
Ă'Â  Ă'Â  Ă'Â  3. Ask open questions
Have your elevator pitch ready, and then switch to asking open questions about the person and their business you're talking to. Ask them about the market they are in, and what their ambitions are for the next year. These could fit with the products or services your business has available.
Ă'Â  Ă'Â  Ă'Â 4. Publicise your attendance
Use your business's social media networks to announce the events you will be attending. Other delegates will be searching for information about the other attendees, so ensure they can find the information they are looking for. You could even arrange to meet someone at your events you have connected with on social media.
Ă'Â  Ă'Â  5. Make notes
Don't make notes at the event or show, but as soon as the event has finished do a debrief of the information you have gained and what you have learnt. Now use this information for an action plan. Always follow up the connection you made in no more than 72 hours. Any longer and these people won' remember who you are.
Ă'Â  Ă'Â  6. Connect other people
As an event progresses, if you know someone the person you're speaking to should meet, make the introduction. These reciprocal connections can often lead to highly lucrative partnerships you can be a part of, as you brokered the initial introduction.
The events across Reading are a huge opportunity for your business to connect with potential clients and customers, make valuable personal contacts, and raise the profile of your business. Attending events in Reading is the perfect way to expand your business's market and become an enterprise everyone wants to do business with.