The Best TED Talks On: Leadership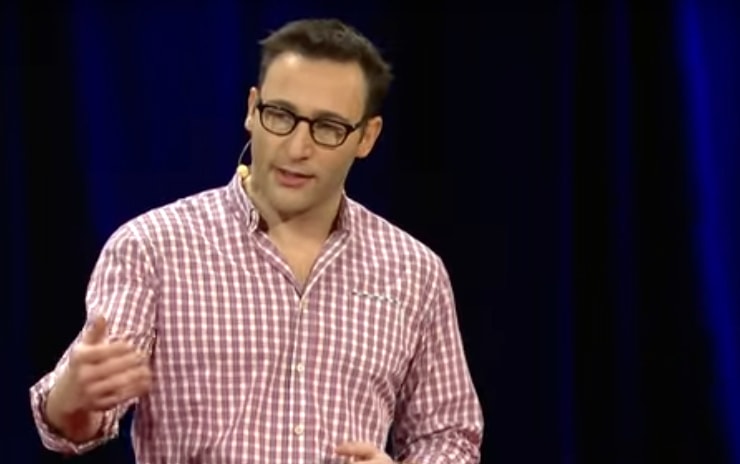 What makes a great leader? While it's likely we can all name a manager who is 'too controlling' or isn't open to listening to new ideas, it's often a lot harder to define what makes someone good at leading a team. However, strong leadership can be the difference between a successful project or organisation and one that is underperforming, and so it's unsurprising that this is an important topic for many companies – and one which receives a substantial investment of resource.
While formal leadership training can certainly be valuable, there are many useful resources available online, for anyone looking to widen their knowledge, which are free to view. As a starting point, we have compiled a short list of the best TED talks on leadership. Whether you're a new manager looking to improve your skills or an entrepreneur, building out your team, there's a great deal that can be learned from the experts.
Why Good Leaders Make You Feel Safe | Simon Sinek | 15 Mins
Motivational speaker and management theorist Simon Sinek believes that a great leader is someone who makes their employees feel safe. Over the course of his talk, Sinek presents the argument that an environment of trust and cooperation sets the tone for an organisation. When performance issues arise, a good leader will coach employees, rather than remove them. The result? People will naturally combine their strengths and talents to face outside issues.
This TED talk reminds us that leadership is not authority. People don't choose to follow an authoritarian boss, but they will follow someone they believe in. If you want to be a great leader, follow these 3 rules: always go first, take risks before anyone else does and choose to sacrifice a little so your people are safe and protected.
For further ideas on the subject, we recommend reading Simon Sinek's 'Start with Why: How Great Leaders Inspire Everyone to Take Action', which is available on Amazon.
Listen, Learn…Then Lead | Stanley McChrystal | 15 Mins
Retired US Army general Stanley McChrystal shares experiences around leadership from his decades servicing in the military. He believes that instead of giving orders, leaders should build a sense of shared purpose. Part of a leader's job is rebuilding confidence, particularly when the team fails to achieve it's objective: a leader can let you fail, and yet not let you be a failure.
The talk also explores the subject of leading a team where you may have less on-the-job experience than those under you; this is a growing challenge for the leader, particularly in industries that have seen a rapid development in technology. In short, McChrystal believes the answer to averting this "inversion of expertise", is in being willing to be reversed mentored. After all, "A leader isn't good because they're right, they're good because they're willing to learn and to trust."
Lead like the great conductors | Itay Talgam | 25 mins
Israeli conductor and business consultant Itay Talgam dissects videos of other conductors and explains how these great leaders can create harmony, without saying a word. He believes any leader should feel joy from enabling other people's stories to be heard, and yet, many conductors try to control every aspect, removing any room for individual interpretation.
Talgam's makes the point that, while structure can be useful, stifling innovation can lead to failure; and by laying too closely by the book, you hinder creativity and potentially miss out on a better process or results. The talk ends on the note that the best results come from treating employees as partners and allowing them to contribute new ideas.
To find out more, we recommend reading Talgam's 'The Ignorant Maestro: How Great Leaders Inspire Unpredictable Brilliance', available on Amazon.
So, what does great leadership come down to? Ă'Â We believe the answer is trust.
True leaders build trust by treating their employees like partners and letting them grow. A good leader will listen to his or her employees and coaching them when things go wrong. This will foster an environment where everyone's voice is heard and can lead to better performance. In addition, by earning the respect of your team, rather than demanding it, you can have a positive impact on morale, which in turn helps improve talent retention. To become a great leader, you must know when to step back to let someone else take the spotlight; by doing this you can demonstrate your trust in your team and improve your relationship with those you manage.