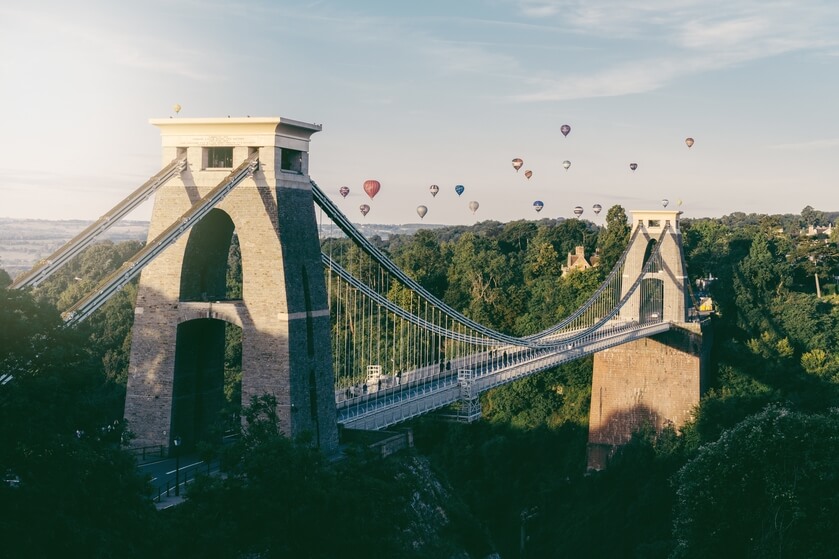 London still leads the pack when it comes to the best UK destination for ambitious startups, but Bristol is hot on its heels in terms of infrastructure, variety and quality of life
With average office space costs in the capital nearing ÂŁ10,000 a year per employee, ambitious UK startups are increasingly looking for an alternative to London.
Money isn't everything though; any contender aiming to be the UK's new startup city needs to offer genuinely business-focused infrastructure and an entrepreneurial culture. Manchester, Birmingham and Leeds are all viable destinations, with growing commercial sectors and an abundance of young talent thanks to world-class universities. One city, however, stands above the rest as the UK's best city for business.
Bristol is at the heart of what has come to be known as Silicon Gorge – the cluster of tech companies and innovative startups in the south-west of England. The city alone boasts over 60,000 digital workers and has attracted over ÂŁ100m in annual investment in recent years. As a result of these successes, Bristol and Bath have together been recognised as the UK's most productive technology cluster.
Innovation infrastructure
So, what makes Bristol such a great location for startups?
Great living conditions
For a start, Bristol is an attractive place to live. With reports suggesting that startups are drawn by the amenities their workers are likely to enjoy, the city is in an excellent position – it was named last year as the UK's best place to live. This came as no surprise to Bristol's young, creative, forward-thinking inhabitants, and confirms the city's elevation from hidden gem to a top-tier business destination.
A growing tech sector
What's more, the tech scene in Bristol is expanding, with the city now one of the UK's fastest-growing cities for tech jobs, providing increased competition and the benefits that it's known to reap. More importantly, however, this growth provides the means for collaboration, which is a key draw for modern startups, as it assures potential investors and inhabitants that Bristol has the infrastructure necessary to support innovation.
World-class startup accelerators
No project exemplifies the strength of Bristol's forward-thinking infrastructure more than the Oracle Startup Cloud Accelerator Programme. A world-class accelerator, of the type, once only found in Silicon Valley, this Bristol-based programme selects the best and brightest from the local entrepreneurial scene and provides partnerships and support to help startups realise their growth, profitability and scalability targets.
Rising stars
Thanks in large part to the aforementioned Oracle programme, alongside similar initiatives including the University of Bristol's RED programme and the KPMG-run Entrepreneurial Spark, Bristol is home to some of the UK's most exciting startups. Success attracts success, of course, so the presence of real talent such as Graphcore, an AI platform which has attracted investment from Sequoia Capital – early investors in Apple, PayPal and Instagram – is one of Bristol's key draws. The success of local players, including consumer advocacy platform Duel and craft brewery Wiper and True, confirms this effect, which should continue exponentially over the coming years.
An enviable location
Situated just a couple of hours away from the capital by road or rail, Bristol is perfectly located to offer an alternative to London without either being subsumed by the bigger city or being ignored for being too far away. What's more, Bristol boasts two major train stations, while Bristol Airport serves most major domestic and European destinations, allowing Bristol startups to stay connected to the wider world.
While it's too early to tell London to move over, Bristol proves that there are other UK cities set up to attract and host startups. The city supports entrepreneurship, innovation and alternative thinking, making it the perfect location for ambitious, agile new businesses looking for a well-connected, affordable place to call home.