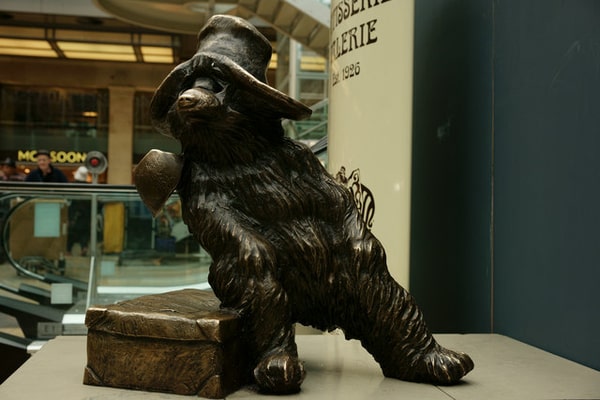 As well as being known for the bear with the blue duffle coat, Paddington is a key station for getting in and out of London. Designed by the acclaimed engineer Isambard Brunel, the station is part of a network of transport connections.
With four Underground lines, trains to Oxford, Bath, Bristol and Cardiff, Heathrow Express, and a Crossrail station at the end of 2018, Paddington is a hub of activity. This also makes it an ideal location for a serviced office. Easy Offices lists 10 serviced offices for rent in the Paddington area.
To help you find your bear-ings, here are four places to check out on your lunch break.
Look out for Paddington Bear on Platform One
Like Mr and Mrs Brown you too can find your very own Paddington bear with the life size bronze statue sculpted by Marcus Cornish. Created by Michael Bond, Paddington Bear has long held an affection in the hearts and, minds of the British public and his statue reminds commuters and visitors of this.
From marmalade sandwiches to flea markets, the going ons and adventures of the Peruvian bear have been read and watched across the generations. If you are off to catch a train at lunchtime, please look out for this bear on Platform 1.
Stroll on the Rolling Bridge, South Wharf Road
Appearing much of the week as an octagonal wheel, this eight sided structure uncurls over several days. During the week it moves from an artistic octagon to form a 12m bridge across a section of the Grand Union Canal.
Designed for pedestrians, this award winning bridge has optimal stages to halt the bridge as it uncurls.
Made in 2004, the retractable bridge was designed by the Heatherwick studio, also responsible for the London 2012 Olympic cauldron.
Weighing 4.5 tonnes, if you want to walk on the light side, head down to the bridge on Fridays at noon to watch the action unfold
Find your peace loving side at No.34, Montagu Square
Home to John Lennon in 1968, No. 34, Montagu Square has a blue plaque in tribute to the lead singer and songwriter of The Beatles.
Famous for songs such as 'War is over if you want it', 'Imagine', and 'Power to the People', the Liverpudlian guy with the round spectacles and shoulder length hair still strikes a chord with music lovers.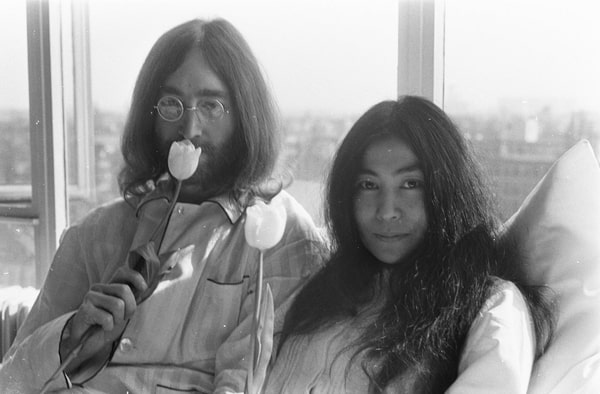 Photographed at the flat naked with his wife Yoko for their music album of the same year, find your idealistic spirit at Montagu Square, perhaps while listening to a few of The Beatles greatest hits.
Discover the power of mould at St Mary's Hospital
Revolutionary in the world of healthcare, Fleming's discovery of penicillin at St Mary's Hospital in 1928 changed medicine for good.
Winner of the Nobel Prize, Fleming happened upon penicillin after leaving plates with cultures unwashed while on holiday, when he returned fungi had grown that had killed some of the bacteria on the plates. Intrigued, Fleming decided to investigation the fungi, leading to the discovery of penicillin, the antibiotic that has saved countless lives.
Step back in time and see Fleming's laboratory as it was in the late 1920s and wonder at the brilliance of mould at a museum located in the hospital itself.
For more information about the listings for serviced offices in Paddington, check out our page or call and speak to a member of our team on: 020 3773 2893.