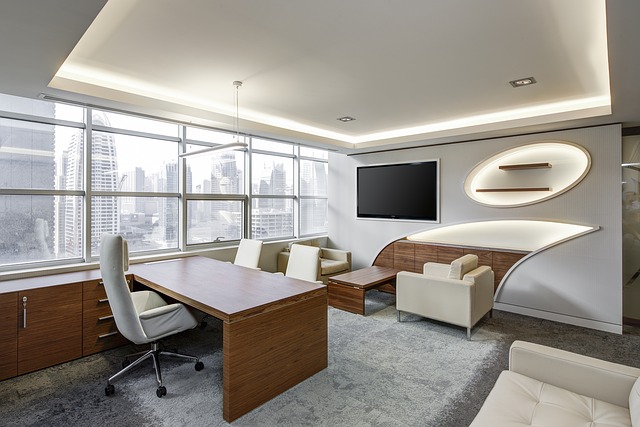 Modern businesses need offices that make the most of limited space and boost employee wellbeing, while providing enough flexibility for growth, restructuring, and unexpected surprises.
There's no doubt about it – office space is shrinking. The modern business scene is dominated by small, agile startups that always keep half an eye on growth, expansion and movement, while increased employee churn means offices are no longer the stable, permanent setups they used to be. However, the importance and value of a positive office space has not diminished as a result of this; if anything, it's now more important than ever to provide the right working environment for your team. The difference is that now that working environment must be able to scale as your business grows, without wasting space in the early stages of development.
In the UK, the primary office space planning guidelines can be found within Regulation 10 of the Workplace (Health, Safety and Welfare) Regulations 1992. The regulation stipulates that each person working in a room must be given at least 11 cubic metres of space, with a maximum calculated ceiling height of three metres. In order to provide this, the traditional square compound of bench desks is the most obvious option, but it's by no means the most effective – modern businesses need flexible, adaptable workspaces.
Open up
The best office design for small spaces is one that can be quickly adjusted for differing requirements. To facilitate this, an open plan arrangement is best, with space in the centre and desks around it. This allows you to position workstations next to windows, which is essential for employee wellbeing. Humans need exposure to 1,000 lux of light for optimum alertness, with the average office lighting systems only providing around 300 lux. A sunny day provides 100,000 lux, making the benefits of windows indisputable.
If you require meeting space, make use of the central area of the room rather than portioning off dedicated meeting rooms. An oval table is much better than a traditional rectangular one for ad-hoc meetings, as it fits more people and is more inclusive. When not required for meetings, the table can serve as hotdesk workstation, display area, lunch table or waiting area. If you need a more formal space, consider booking an external, serviced meeting room instead.
As your team grows, further considerations will need to be taken into account. Keep the number of entrances and exits to a minimum to regulate flow, and make an effort to keep desks facing the door – this puts the maximum number of people in the 'command' position, increasing attentiveness and productivity. In a shared office space or a serviced office, you'll have the option of taking on more individual units or moving to a larger unit – both have their benefits, but there's certainly more scope for originality with a bigger, more open space.
Sitting pretty
A larger office gives you room to rethink traditional office furnishings. For example, U-shaped office desks make the most of the space you have available by giving each employee a large work area to minimise clutter, and the ability to compartmentalise tasks and turn away from distractions when necessary. These marginal gains are what give businesses the edge over time, helping with employee retention and wellbeing as well as productivity.
The same applies to seating arrangements, with office chairs a more important consideration in the digital age than ever before. There are several contenders for the mantle of best affordable office chair, with the IKEA Markus (ÂŁ130), John Lewis Murray (ÂŁ229) and Herman Miller Sayl (ÂŁ460) offering breathability, adjustability and comfort to suit a range of different budgets.
Of course, sitting down all day is not advisable, no matter how good the chair, with long periods of sitting linked to a range of health problems. Adjustable sit/stand desks are good for the health of your team, and also give your office the flexibility to adjust for entertainment and presentations without undergoing a wearisome, lengthy transformation process.
Finally, it's vital not to ignore the benefits of nature. We may spend the majority of our working days indoors, but as a species we're still far better attuned to greenery and the outdoors. Even a few houseplants dotted around the office can boost productivity by 15%, while a living wall or a selection of bigger, more varied plants could make your space a haven of efficient tranquility.