Easy Offices lists 22 serviced offices in Victoria, including modern and open plan spaces. What makes Victoria so popular for many businesses is its transport connections. Offices in this area are near to Underground connections to the District and Circle Line, along with the Victoria line, offering quick connections to Euston and King's Cross St Pancras.
The well connected spot might be what draws businesses in, but there are plenty of sights to see once you arrive. In fact, Victoria has within walking distance a number of places for midday strolls, afternoon breaks or early Friday finishes.
Here are three sights and nearby great walks for those with serviced offices in Victoria:
St James' Park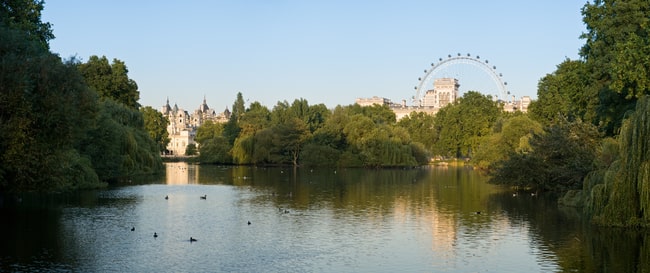 Rest and taking breaks are just as important as work, and will help you to work better. At 23 hectares, St James Park offers plenty of room to stretch your legs and to take in the oldest Royal Park in London. Whenever you need to take time away from the office or screens, the beautiful park is only a short walk away.
Tourist attractions such as Buckingham Palace, the Houses of Parliament and St James Palace are also situated close by and taking in a couple on your stroll round will remind you why it's so great to work in Victoria.
Westminster Cathedral
If you're not feeling a long walk, take a stroll to Westminster Cathedral, also known as The Metropolitan Cathedral of the Precious Blood of our Lord Jesus Christ.
Consecrated in 1910, the Roman Catholic cathedral was designed by John Francis Bentley in the Byzantine style. The mosaics for the church were completed at different times after Bentley's death in 1902, and have various influences including the Arts and Crafts movement.
With 126 different types of marble from 24 countries used in the building, you can easily get lost in time examining the finer details and getting a much needed breath of fresh air.
Alternatively, ascend St Edward's Tower and forget about work for a while as you take in London at 210 ft.
Little Ben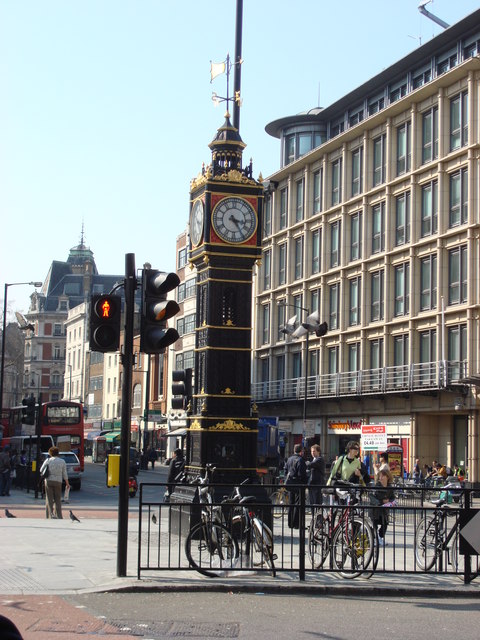 If you don't fancy visiting the Houses of Parliament, but still want to take a great walk, then head over to keep time in Victoria with Little Ben. A recent return to the public eye, Little Ben was removed in 2012, allowing for upgrades and fixes, before being reinstalled in February of 2016.
Little Ben is the the younger brother of Big Ben, the name of the bell that tolls behind London's most famous clock at Westminster.
Put up in 1892, it has been removed and restored over the years but has become a timely symbol of the friendship between France and the UK, keeping time for France for half of the year and for the UK for the rest.
This pint-sized clock tower is made of cast iron giving it a striking appearance with gold trim and red backing for the clock face.