The South London suburb of Croydon has been named as the UK's fastest growing economic area by the national accountancy group, UHY Hacker Young and much of the growth is down to its technology sector.
Croydon has seen strong recent growth in technology start-ups rivalling the levels seen in Old Street in East London, providing a hub for fin-tech, data storage and the gaming industries. Croydon is now home to more than 1,500 technology based businesses, according to the Office for National Statistics (ONS). Ă'Â In fact, ONS figures showed that Croydon's tech start-up cluster achieved 38% growth between 2011 and 2013. Croydon Tech City, founded by Nigel Dias, Jonny Rose and Sarah Luxford in 2013 has raised the profile of Croydon's growing technological hub through building networks, hosting events and developing relationships with investors. There is also an Innovation Centre incubator launched in conjunction with the nearby University of Sussex specially designed to help develop and grow new technology opportunities including fintech companies.
There are weekly tech events to help develop your presence in Croydon's fast-growing technology sector, including social events to network and surgeries where you can meet with experts to gain valuable advice and insight.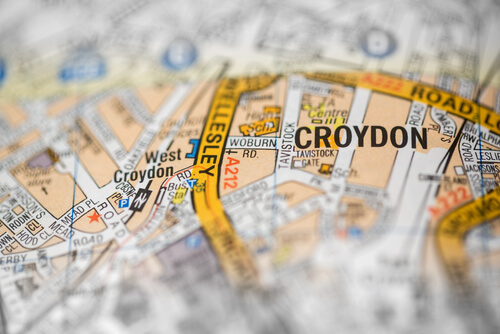 Regeneration
Croydon has seen a 10 year long regeneration journey to help bring more business to the area, and with further redevelopments planned for the town centre, it is looking set to keep growing for some years to come.
Another reason for Croydon's success as a tech hub is its excellent range of grade A serviced office space, the area is considerably cheaper than more central areas of London yet it is conveniently located with a number of key areas in the city only a short train ride or walk away. And trains to Gatwick Airport can take as little as 15 mins from Croydon East while Heathrow Airport is also less than an hour away.
Potential effects of Brexit on the fin-tech industry
Fintech is one of the UK's key growth areas, due to London's status as the financial capital of Europe. According to the Chancellor of the Exchequer, Philip Hammond, the fintech sector is one the UK's fastest growing sectors, contributing more than ÂŁ6.6 billion into the UK's economy and drawing in excess of ÂŁ500 million in investment.
As with many aspects of business the exact impacts of Brexit are not fully known at this early stage of the negotiations, but one concern is that with the potential loss of access to the Digital Single Market, an EU initiative led by Britain in 2015, Britain's financial technology sector could be particularly hard-hit, with the chance of losing access to valuable European markets.
A recent report from PwC and Startupbootcamp, fintech startup accelerator, says "…while Brexit has given FinTech companies and the broader investment community pause for thought, progress has continued since the referendum… London will still remain a global capital of FinTech, but we might see its growth compared to other regions slow down."
Currently, there are many fintech start-ups and established tech companies thriving in Croydon and beyond with a wide range of events available for networking.
Croydon fintech startups
QuidCycle – financial services firm that re-finances high-interest credit cards/loans
Uniqodo – a voucher code platform for eCommerce marketing
Croydon Tech companies
Famberry – social networks
DotMailer – email Marketing Software
FeastExpress – mobile dining app
The Croydon Citizen – new media
Conference/events
Fintech events
London FinTech Week – annual event
FinTech Growth Forum
The Telegraph Future of Fintech
Top UK fintech companies
TransferWise – peer-to-peer international money transfer
Iwoca – online small business lending
Funding Circle – small business loans funded by thousands of investors
Revolut – a 21st century banking alternative
MarketInvoice – peer-to-peer invoice financing platform
DarkTrace – enterprise immune system technology for cyber security
Onfido – delivers next-generation background checks
Suade – changing the way financial institutions interpret and respond to financial regulations
Growing UK fintech companies to look out for
According to the annual FinTech50 list of European financial technology 2017:
10x Future Technologies – founded by former Barclays CEO, Antony Jenkins is building a digital core banking platform for Virgin Money
Cleo – artificial intelligence money-managing assistant
Post Quantum – post quantum crypto experts
Datasine – client segmentation tool to help financial institutions understand clients
Ambitious tech entrepreneurs have been drawn to Croydon by its affordable office space and supportive tech hubs such as Tech City, meaning demand for office space in the 'Silicon Valley of South London' is high.