Environmentally friendly offices are no passing fad. With a growing number of young professionals taking action against climate change, whether that be meat-free Mondays, cycling to work or switching to solar power energy, it's important that employers begin mirroring these actions in the workplace too.
Now is the time to start developing a sustainability strategy in the workplace. By beginning to understand just how crucial it is for both the environment as well as their employees, taking action can have long-term advantages to business success.
With over 59% of employees placing huge importance on their employer implementing change in efforts to tackle climate change, creating sustainable office environments is becoming increasingly important. We have analysed 100+ posts within the #sustainableoffice hashtag to discover the top green office trends and show you how to make your office more eco friendly.
How to make your office more eco-friendly
There are plenty of sustainable practices you can apply that don't require a full redesign. Small steps in the right direction can show your employees that you understand and care about the impact that businesses have on people, profits and the planet.
Environmentally friendly offices can have a range of benefits for your employees, starting with their mental health. Over 83% of Gen Z have developed eco-anxiety and feel a sense of climate change burden on their shoulders. By showing you are taking action, it can help relieve them to know they are working for a company which aligns with their own morals and provides them a better sense of purpose. With better wellbeing for your employees and an eco-friendly office, your employees will thrive, boosting productivity and motivation.
Step up your plant game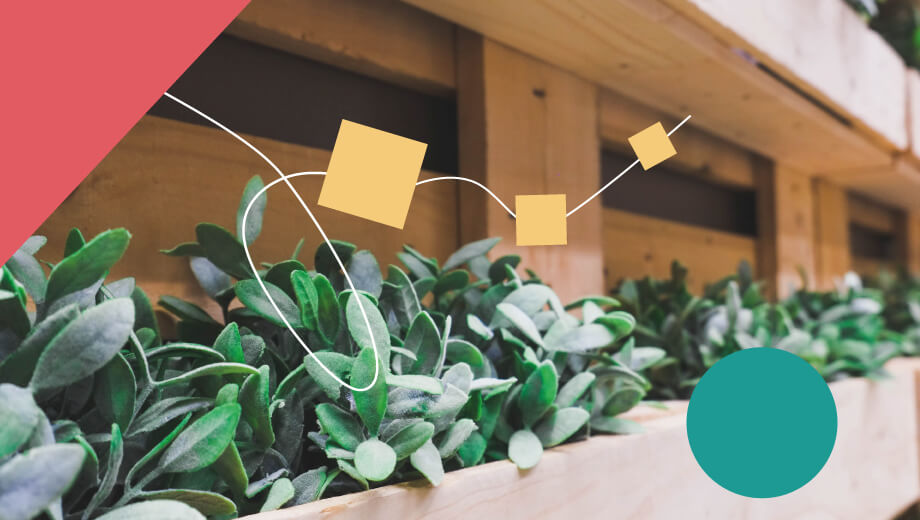 With many offices set up in sealed buildings, an array of synthetic furniture and limited natural ventilation, many employees face breathing in toxins for a majority of their day. Since humans release bioeffluents (atmospheric pollutants that humans emit) throughout the day this can be a problem particularly in the winter periods, where windows are less likely to be opened. The release of these bioeffluents reduces air quality and has been linked to allergies, asthma, sore eyes and fatigue.
Adding plants can help neutralise, and even eliminate toxins in the air. Not only are they a stylish addition to any office, providing a pleasing aesthetic to any workspace, they can provide a much healthier environment, since some plants can purify the air through regulating humidity and circulating cleaner air.
Switch to recycled and upcycled materials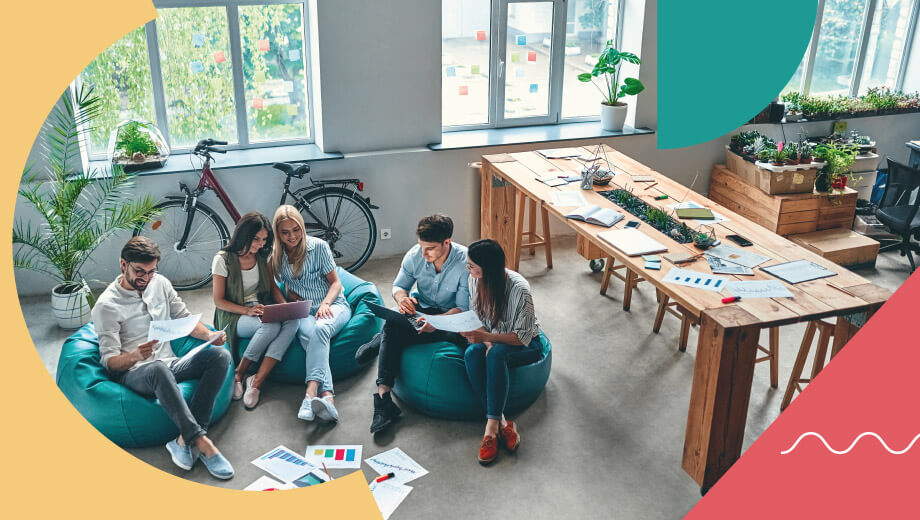 Upgrade your office materials. Thanks to the pandemic and supply chain issues, there's been a rapid increase in requirements for office furniture, as businesses scramble to adapt to home working. Due to the speed in which businesses and homeworkers needed this furniture, we developed a 'fast furniture' culture, leaving stores out of stock for months as they struggled to keep up with increased demand.
According to the United States Environmental Protection Agency (EPA), 8.5 million tonnes of office assets and waste end up in American landfills each year. When office furniture is made from cheaper, unsustainable sources such as non-recyclable plastics and materials that cannot be stripped and reused at the end of their life, unfortunately, it not only leads to more waste but generates higher carbon emissions.
Instead, opt for furniture that is made from recycled materials like fishing nets or plastics. Try sustainable materials around the office from plastic free pens to recycled notebooks. Furnish your office by using companies with a clear sustainable vision, whether it is zero-waste, made from recycled materials or has eco-friendly ethos throughout and you'll be on track to having an eco-friendly office.
Opt for natural light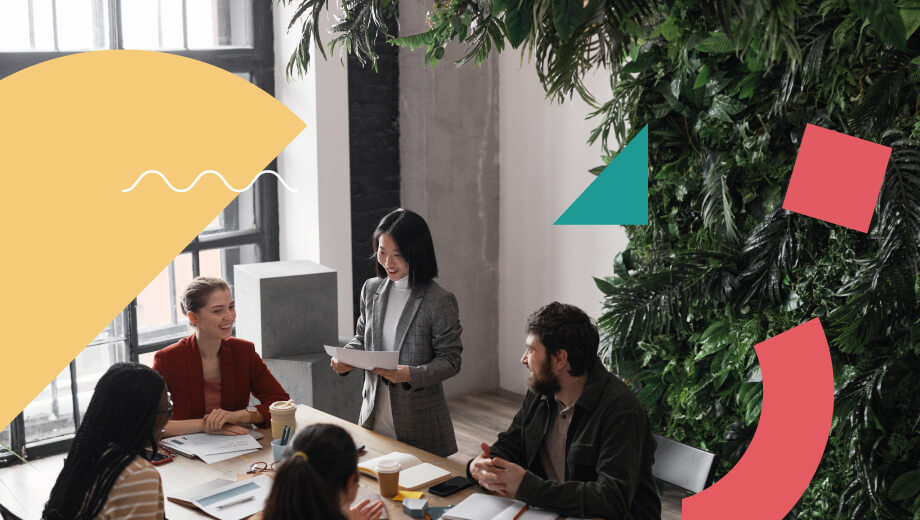 Choosing an office with natural light is one of the most simple yet effective ways to make your workspace a more eco-friendly office. By allowing natural daylight to pour in through big windows, you will reduce the need for loads of artificial lighting throughout the building. It can also increase the mood and productivity of your employees, as it can make many feel more comfortable and homely in the office, which is important for keeping stress levels low.
If you can't change the natural light in your office space, ensure you are using energy efficient lights, sensor powered lights (so lights aren't on in an empty room) and install renewable energy sources such as solar panels if possible.
Consider a more sustainable office building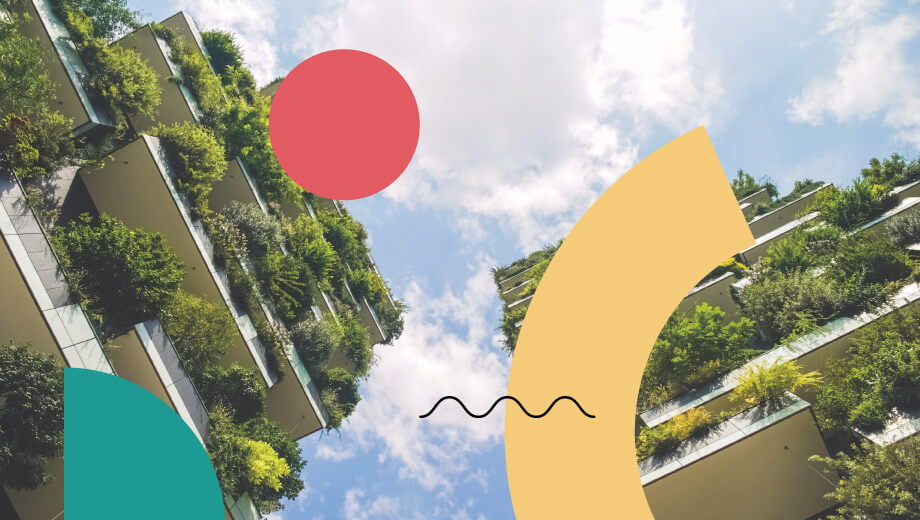 If you're looking to upscale, downscale or are a freelancer or startup looking for office space, starting with the building you work in is one of the best ways to improve your carbon footprint. Look for buildings whose design is driven around recycled materials, renewable energy sources or something as simple as bike racks to encourage cycling to work. 
For those who can't move office space, make small steps around the workplace. Ensure there are plenty of recycling facilities and start eco-friendly initiatives to encourage better behaviours around the office. 
Professionals place a lot of value on businesses that demonstrate strong company values, so it's important to take action on your sustainability and communicate effectively with your employees on how you're doing so.