106 Adderley Street,
Cape Town
Funky colours and spacious designed offices and co-working space
Complimentary WiFi offered with beautiful outside terrace.
Funky colours and spacious designed offices and co-working space
Complimentary WiFi offered with beautiful outside terrace.
Learn more
Funky colours and spacious designed offices and co-working space
Complimentary WiFi offered with beautiful outside terrace.
What will it cost?
Office space from R 2000 pm
How do you want your office?
Whatever you need, we can help create the right solution for your business and your budget, from a simple space for 2 people to a fully-customised home for your entire business.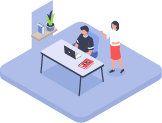 Standard office
Practical space for teams of all sizes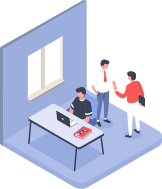 Window office
Rooms with a view and natural light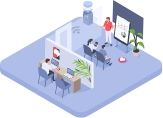 Office suite
Team space with integrated meeting area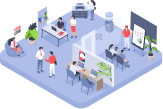 Large-scale office
Need a whole floor or more to house a team of 50-200 people?
Talk to our team about the different options available and how we can customise a solution for you.
Tell us what you need
All-Inclusive pricing
Your monthly cost covers everything you need to operate your office, with no need for any capital expense or investment.
Furniture, fixtures and fittings
Utilities and business rates
IT and communications
Receptionist and support team
Use of business lounge and communal areas
Facilities
at this workspace
Whether you're networking, meeting or focusing on work, this workspace gives you everything you need in one place. It's all built for business, fully-furnished and ready when you are.
Lounge Area

Meeting Rooms

High speed internet

Smoking Areas

Video conferencing
24 hour CCTV monitoring

Business park location

City/Town Centre

Disabled facilities

Elevator

Outside Seating

Parking

Temp control
Our happy customers !
Kevin M
Great service and found exactly what I was looking for.
Anonymous
I was able to easily locate the office of my choice via Easy Offices. The process was simple, and the office I chose was a good price. Easy Offices was easy to work with, just like its name. I recommend them and I would use them again.
Claire W
Efficient, seamless and professional service. Turned around my request within 24 hours. Would use again.
Caroline L
Quick contact and offered solutions that all fitted with my needs. Excellent service.
Ken G
Very efficient in looking at the market and getting us meetings at appropriate places... saved lots of research time.
Phillip S
Great service, very helpful.
Anonymous
Excellent service - helped to find new office space in a span of a few days.
Roger M
Easy Offices found me an excellent deal. Exactly what I was looking for. The service was quick, efficient and very easy to use. I recommend it highly.
John D
Quick and efficient, highly recommended!
Mick V
Really helpful saved me loads of time and found what I was looking for.
Watson U
We found an office at affordable prices also accessible area. We cannot complain.
Charles M
Very good service found the office we were looking for.
Jack C
Name gives it away, really is an easy way to acquire an office...
Lee T
Very helpful.

I got an appointment the same afternoon which led to me leasing an office.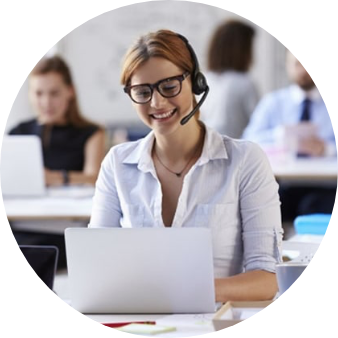 Our team of experts are here to help
Current availability
Pricing options
Latest offers
Starting from R 2000 pm
Get a quote for 106 Adderley Street,
Cape Town
Our advisers are here to help you with:
Current availability
Pricing options
Latest offers
The Easy Offices promise
Expert advice
Trust our impartial industry experts to guide your search and help you find your ideal workspace
The widest choice
From affordable offices to iconic, landmarks, we put the widest choice of workspace in one place
Tailored to you
Everything is tailored to your needs – from service terms to our all-inclusive packages
Easy end-to-end
We take the frustration out of finding workspace – and make every stage of the process simple