Mayfair is a renowned, exclusive area of London, offering prestige to the businesses situated there. Luxury brand Bugatti, for example, recently opened a showroom in Mayfair to much acclaim and intrigue. For businesses looking to work with, and around, luxury clients, we offer access to a number of excellent Mayfair serviced offices.
So, what are the best benefits of choosing Mayfair?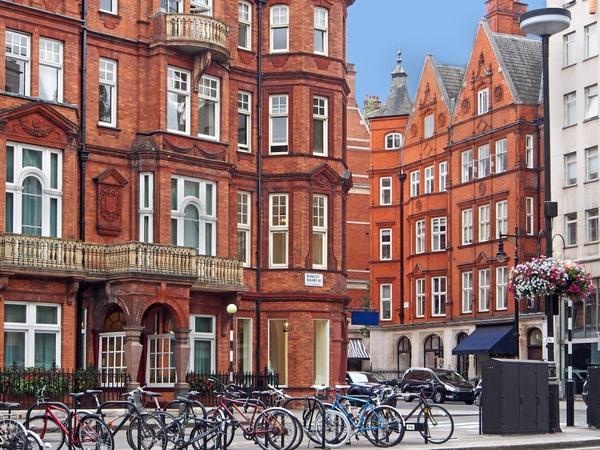 An exclusive address to establish your brand
While you can give yourself a prominent postcode by using a virtual office, it won't quite be the same as having your own Mayfair address. Why? Because you need to be working alongside similar brands, not just saying you are. If you want to be able to meet clients in Mayfair, they'll want to see where you work.
Having a full time permanent space, or serviced office, in Mayfair will help build your brand, like it has done for so many others, by allowing your company to being present where successes happen.
Being a world famous destination and the epicentre of high end brands, like the Savile Row suit makers, all of Mayfair's resident companies have an impressive brand identity. Start by taking on a Mayfair address and see how far it takes you with prospective clients, and how it helps to mould your brand identity.
The financial hub for luxury brands
Mayfair is considered to be one of London's financial hub, alongside areas like the City and Canary Wharf. While it has always been a popular location for financial brands, housing exclusive hedge funds and boutique investment bankers, other industries are moving in. Notably, luxury brands.
Many financial services are certainly settled in Mayfair, showing no signs of moving, but expansion in other industries is bringing in more global luxury brands. Realising its potential for business growth, Bugatti is just one of the newest to choose Mayfair as their first step into the UK, and London. New York pop art specialist Eden Fine Art is another, making its debut here, adding to a growing diversity and global flavour in Mayfair.
Mayfair has history
Mayfair is one of London's most historic and noteworthy areas. Regarded for its Georgian architecture, which begun appearing in 1725, it was one of the first areas to feature this remarkable architectural style. More than just its stylish buildings, Mayfair has also been home to royal residencies, high-end fashion labels, major art galleries and private banks.
Burlington House, the oldest art school in England, and Browns, the oldest hotel in London, are just a few of the landmarks that are situated in the area, along with The Royal Institute of Great Britain, founded in 1799 and from which many great scientists came, such as Michael Faraday.
Fine dining, hotels & cocktail bars
Along with the high end companies and luxury brands, comes the very best in dining and drinks. With its long established history, Mayfair is home to numerous famous hotels, including Brown's, Claridge's and the Hilton.
For dining, HIX Mayfair, The English Tea Room and Michelin-starred Galvin at Windows are just some of the restaurants that offer a variety of cuisine in Mayfair, from a rump of Cornish lamb to bubble and squeak. Add in the Clermont Club and the numerous pubs like The Footman , The Audley and The Iron Duke and you have innumerable choices for lunch and dinner. Ideal for entertaining your clients or celebrating your successes.