Thinking of starting up your own business? Most of us have thought about leaving behind the 9-to-5 lifestyle in favour of bringing our long-lived business idea to life – but in reality, very few of us set the wheels in motion.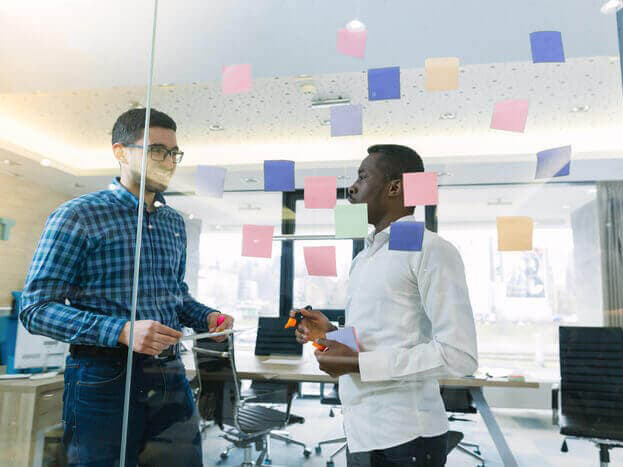 If you've decided 2018 is the year to put your entrepreneurial mettle to the test, here 8 important steps you need to consider:
1. Create your own business plan
First thing's first: It's time to take all those inspired ideas and creative concepts that have been swirling around in your head for years and put them down on paper.
Don't worry too much about the formalities of a startup business plan to begin with, as it will naturally begin to take shape as you move along. Start by writing down your overall business concept, mission and goals.
Once you have the basics sorted, you should consider:
Your strategy and how you will implement it

Your USP – 'unique selling proposition' (what gives you a competitive edge)

Your target market(s)

Your financing needs
2. Do your research
Starting a new business can be stressful and frustrating.
From finance to industry requirements, it pays to do your research before diving in. The UK Government's website has a lot of useful information on setting up and running a business, and there are plenty of industry-specific resources, business books and free seminars to get involved in.
Arming yourself with as much knowledge as possible will give you the best chance of success in the long run.
3. Size up locations
You'll want to find a place to call your headquarters, and tracking down the perfect location could take some time.
Think about your goals for an office space or brick-and-mortar store. Do you want to be centrally located? Are office perks important to you? Are you looking for a spot near other startup businesses (like London's Old Street offices, AKA Silicon Roundabout)? It's all about finding the ideal environment where you'll be comfortable and ready to grow.

4. Get to know your tax & licence requirements
The type of business you setup will determine how you need to register it. If you plan to work for yourself, for example, you'll likely need to set up as a sole trader and file a tax return every year. If you want to set up a private limited company, you'll need to register with Companies House and register for corporation tax.
Different industries also require different licences, so make sure you understand the requirements for your situation before you start trading.
Ă'Â 5.Ă'Â Do some competitor research
Chances are there will be competitors out there who offer the same or similar services as you plan to.
Take the time to research their business model and marketing strategies online and offline, identify their strengths and weaknesses, and figure out what your business can offer that theirs can't, or what your point of difference will be.
6. Find mentors
If you're looking for startup business advice that's actually practical, there's no better place to get it than from someone who's started a successful business of their own.
Reach out to people who can offer real-world insights and helpful suggestions about running a business, and don't be afraid to seek out their advice along the way.
7. Secure startup funding
No matter what type of business you plan on starting, you'll need some money to get the ball rolling.
You can pitch to and work with an investor (typically in exchange for a percentage of your profits), apply for a bank loan, or even kick off a crowdfunding campaign. Just remember that most types of funding will require a solid business plan, so make sure to dot your I's and cross your T's.
Ă'Â 8.Ă'Â Hash out a marketing plan
Once you've worked out the nitty gritty, it's time to create a plan to get your business out there.
Consider your online and offline marketing plan, including setting up a website and forming a social media strategy. Also look at ways you can connect with potential customers or other people in your industry in-person through expos and networking events.