Whether you're considering meeting room size per person or the cost of office space per employee read on to find out how much office space you should be planning for your staff.
Modern open-plan office space generally allows 100 square ft (9 sqm) per person , broken into 50 square feet (4.6 sqm) for desk space and amenities. There is no one-size-fits-all answer to how much space your team will need since most companies have to factor other facilities, such as meeting rooms, into their office design, the perfect office space finds the ideal balance between cost efficiency and team member comfort and happiness.
A crucial step towards striking this balance lies in choosing an office that is the right size for your team. Too small and your team will feel uncomfortable; too big and your bottom line will feel the impact of overspending on workspace.
The amount of office space needed per person has changed as more businesses move away from traditional offices and opt for collaborative, flexible workspace, coworking space and hybrid options. Not sure about the difference in these terms? Check out our Glossary of Flexible Office Space terms for explanations of all of these and more business jargon!
How to calculate the office space you need per employee
The standard rule for open office space per person is to allow 50 square feet (4.6 sqm) per desk and an additional 50 square feet (4.6 sqm) per person for communal areas.
One hundred square feet per person is a good rule when calculating how much office space you need for your team, avoiding claustrophobic working environments while keeping teams close enough to communicate efficiently during the day.
This is in line with Health and Safety's regulations on legal office space per person, stating "the total volume of the room, when empty, divided by the number of people normally working in it, should be at least 11 cubic metres."
This much space isn't always necessary. Many London offices operate on a rule of 70-80 square ft per person because of the cost of rental property. Conversely, businesses outside London, where prices are lower, can afford to be more generous with their office space. Compare the size difference needed between traditional space and a serviced office.
Ultimately, the space you use depends on your team's work, where you're based, and the culture you're looking to create in the office.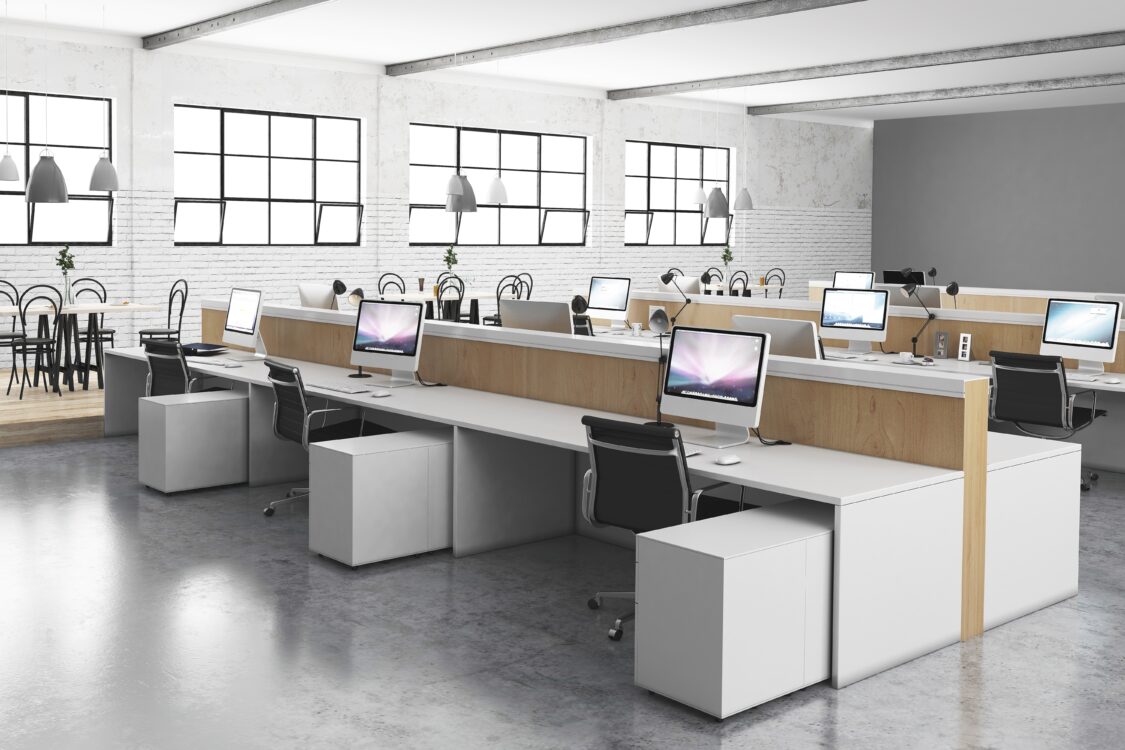 How much space do you need for office amenities?
You also need to bear in mind the space that amenities will take up when calculating the size of your room.
A small kitchen only needs another 100 square ft, but your business may also need to consider adding meeting rooms, board rooms and conference spaces. The size required for these amenities depends on how many people will be using them, but as a general rule, aim for:
| | |
| --- | --- |
| Type of amenity | Amount of space needed |
| Small meeting room | 100 square ft |
| Large meeting room | 150 square ft |
| Board room | 220 square ft |
| Conference room | 300 square ft |
Other important things to consider when choosing a rented office
When you're looking at office space, there are a few other factors besides size that you'll want to take into account:
Office layout
Will you have an open-plan office?
Allowing for 100 square feet per person works well in open-plan offices, where everyone sits close together. However, if your work requires that your staff need more privacy for their roles and you'll be using cubicles or even small offices for each person, you'll need more than 100 square feet per person. It's worth doubling that figure if you need more isolated workspaces for your staff.
Is your company expanding?
With company expansion comes the need for more space, an additional cost that you must factor into your budget.
You should consider whether you want to start with an office size that's surplus to your needs or if you're going to relocate to a bigger office when you hire more staff.
Accommodate for hybrid working
Hybrid working is becoming more popular with businesses of all sizes since workspaces reopened after the pandemic. If your team works on a hybrid basis, it may not be wise to choose an ample office space for everyone to come to work at once.
Consider a smaller, flexible space which can align with your team's or working habits rather than catering for a workforce which will rarely be there all at once.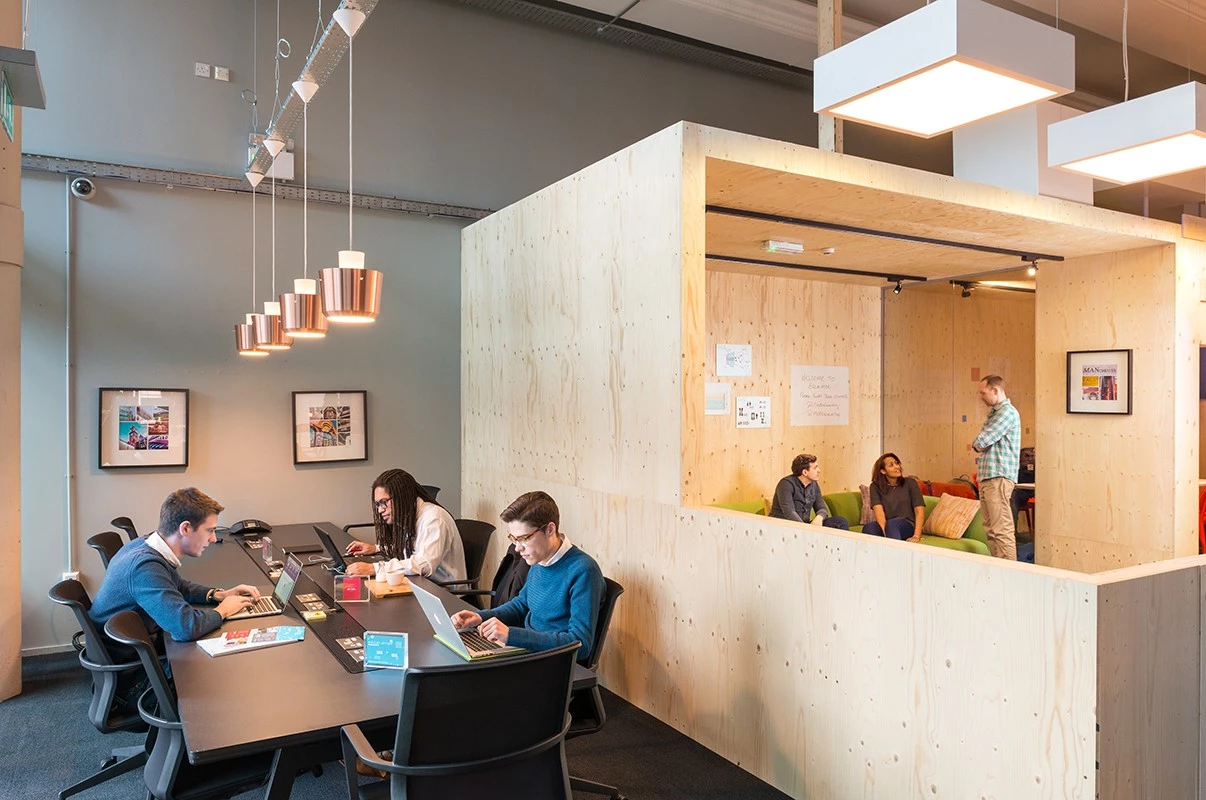 Find an office to rent today
At Easy Offices, we understand that no business's office requirements are the same. Our flexible office solutions are designed to give your business control in creating the workspace right for them. To find out more about our offices to rent, get in touch, and a member of our dedicated team will answer all your questions.