When you're starting a business, money can be pretty hard to come by. However, this doesn't mean that you have to compromise your professional appearance. Potential clients don't have to know, and indeed should not know, that you're operating out of a storage unit, garage or back bedroom. It is possible to maintain a professional front without putting out much cash at all.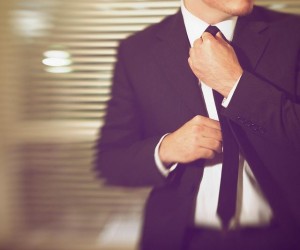 Virtual Offices
If your business is still at it's very early stages, when a real office simply isn't an option, then a virtual office could be incredibly useful. It enables you to have a great address, without costing you the huge rental amounts you would have to pay to physically work there. Depending on the services you choose to opt for, a virtual office can provide you with various useful services including; a virtual reception, call forwarding service and mail forwarding service. Opting for a virtual office enables you to look established while you're still working hard to actually establish yourself. It also enables you to grow at a rate that is comfortable for the business. Many virtual office packages also enable you to hire a meeting room at the address of your virtual office as and when you need to, which is useful in terms of coherency.
Tech & Social Media
Your online presence is so important when you're an SME. A coherent, well designed, well thought out online presence is key to ensuring your business looks professional. Putting effort into your social media presence is not only vital to ensuring you look professional, it's also free and makes your business visible to endless amounts of potential clients and customers. Email campaigns from newsletter sign ups are a particularly useful venture as they enable you to provide clients and customers with a valuable insight into your brand, offer you alternative routes of conversion, and offer recipients value – all building up a trust that's going to help your business grow.
Using platforms that are cloud based will ensure your business is forward thinking. Electronic billing is great for security, safety and prominence. They are also much more appealing to customers and clients, because they offer convenience. Tech and social media provides SME's with accessibility, which is invaluable.
Excellent Customer Service
It doesn't matter what you are selling, who you are looking to work with or how big your business is – customer service should always be a priority. In the early days, it should be a key concern, because it wins you favours and most importantly, a fabulous reputation. Being polite, going out of your way to help someone, or simply being friendly, does not cost you anything, so why not use this helpful approach to your advantage?
A Professional Image
Unfortunately, in current times suits and business attire isn't always a priority, particularly with entrepreneurs and SME's. Although you might think your Converse, jeans and shirt make you look relaxed and even trendy, not all of your clients and customers will agree with you. There's nothing wrong with working in your comfortable clothes at home or in a cafe when it doesn't matter. However, if you are meeting with a client, or potential business partner or investor, make the effort to pop on your suit, or at the very least a shirt and tie – it will be appreciated and ensure you look professional.
"Believe passionately in what you do, and never knowingly compromise your standards and values. Act like a true professional, aiming for true excellence, and the money will follow."
— David Maister