Day Offices
Rent professional, private office space for a day or by the hour, suitable for one person or an entire team. Choose a day office for hybrid working or when you only need to be in the office part-time: the ideal option for short notice office rentals in city centre locations.
What is a day office?
Day offices are ultra-flexible private workspaces designed to be used by individuals or teams looking for short-term office space within their budget and requirements. A modern, adaptable method of working, daily office space rentals allow businesses to occupy a space only for as long as they need it and give an extra boost of privacy over other shared office space options.
Simply put, these workspaces offer short term, sole use of what would traditionally be considered an office space, complete with desks and chairs in an enclosed space for added confidentiality.
Benefits of a day office
Flexible, zero commitment space
By far the best reason to use a day office is its extremely flexible nature. With our ways of working permanently changed, traditional offices aren't always the best option for businesses looking to maximise productivity while keeping their infrastructure costs low. By renting an office for a day or even less, you can give employees a space to work that's only an expense for as long as they need it.
Complete office environment
Many of our day offices offer nearby access to bookable meeting rooms through our partner brand Meetingo, giving you the complete office package for a fraction of the cost. With the utilities, internet and furniture ready for you to get started immediately, day offices are designed to provide a professional space on an affordable basis.
Contact us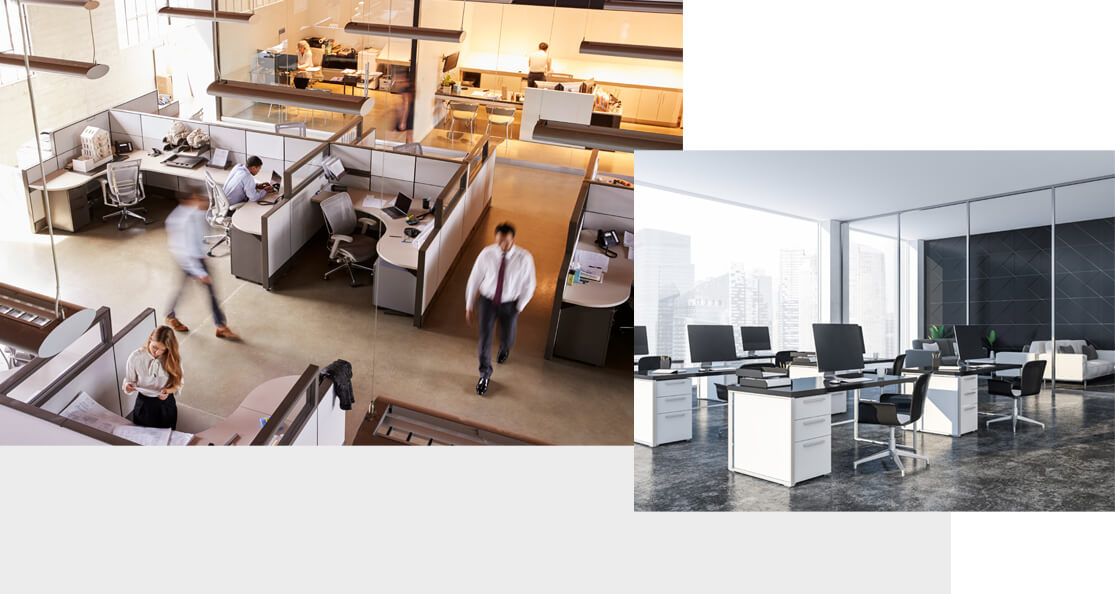 Who can thrive in a day office?
Day offices are ideal for companies wishing to operate in a new market without committing to permanent office space. They're also a fantastic option for new businesses, or for contractors or hybrid employees who only need to work away from home on a part-time basis. It's an attractive choice for companies wishing to decentralise their workforce and offer a place to work in more local or affordable locations.
Renting office space for a day is also a popular choice for startups, giving these businesses a chance to work in a space that's ready for the sometimes short-notice nature of their work. These offices are as flexible as you need them to be, something that's compatible with the fast-paced startup environment.
If you don't need an office five days a week, then daily office space rentals may be the best option available.
Browse spaces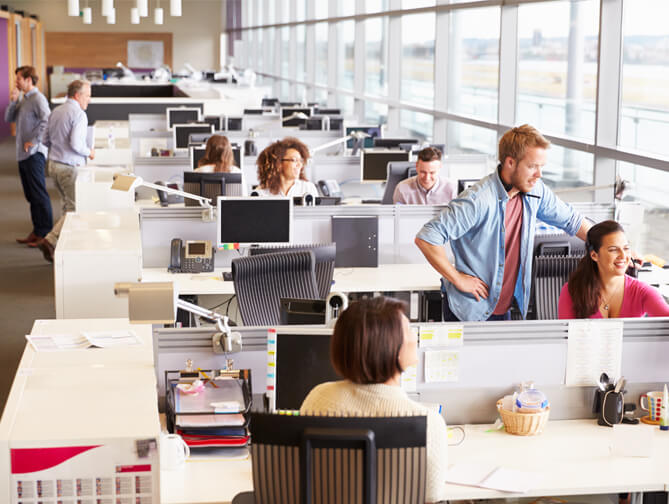 What's included in a day office?
When you're only using it for a day, office space doesn't need expensive contracts or the clutter of a longer-term office. Our daily office rentals include:
Breakout areas
Meeting rooms
Satellite workspace opportunities
High-speed WiFi
Modern furniture and professional decor
Staffed reception areas
In some locations, we also offer printing, photocopying, telephone answering and administration support depending on your business' needs.
How can I book
a day office?
Easy Offices can connect you to over 3,000 locations worldwide. If you're looking to rent office space for a day, you can enquire online or via telephone.
Use the search box below to enter your postcode and find nearby office space available by the day, or call our team and let them compare deals on your behalf.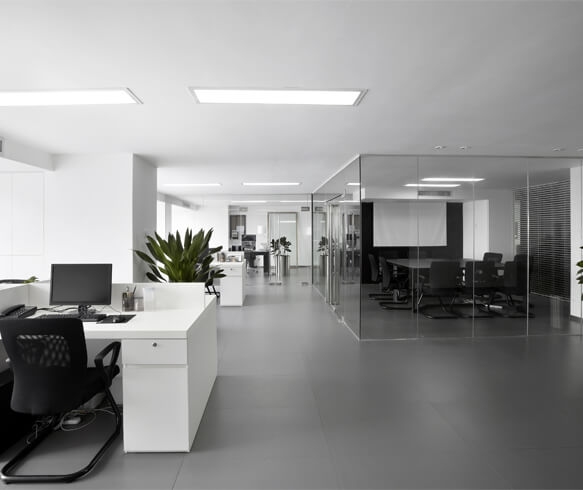 FAQs
Can I change the size of my day office?
When you rent an office for a day with us, you can decide to scale up or down as and when you need it: that's the beauty of flexibility. Change your office space as needed: when you hire new staff, grow your business, or move out to different locations but want to maintain a smaller base in a central area.
Can I rearrange my day office space to suit me?
Our day office rentals come with a base furniture layout of desks, chairs and open space as you need, but if you want to rearrange it to suit your methods of working that's fine by us! If you have any questions or concerns about office layout, simply ask a member of the team when making your booking.
What are day offices used for?
Day offices are used as a short term workspace that has all the benefits associated with a traditional office - amenities, private space and a professional environment - without the contracts or long lead times involved with choosing longer-term serviced office space. Daily office space also acts as a bridge between informal or home working, giving hybrid workers instant access to an office of their own.
Why do I need a day office?
Do you or your team need to work in a professional business environment? Do you handle clients or customers, or deal with other confidential information? If so, then a day office may be a better option for your work than a cafe or other shared space. Rent an office for a day and you'll get the privacy and focus needed to start work from the moment you arrive, with access to infrastructures such as printing, high-speed internet and office supplies. And with a daily office rental, you won't pay for any more time than you use.
Explore
Day offices
near you