Office space and serviced office space for rent in United Kingdom
Find office space that supports your business in a conducive setting. Attentively designed workspaces providing flexible and effective working environments.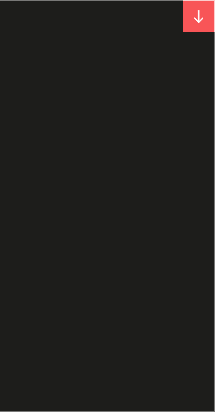 Why choose a serviced office?
Hassle-free set-up in the space of your choosing
Easy Offices can connect you with office spaces that provide a wide range of facilities. With the Internet and utilities already setup and countless configurations available, there is a workspace out there ready for you to move in and make it your own.
As flexible as you need it to be
We know that traditional leases don't work for everyone. Easy Offices allows you to browse from all available office suites, whether you need long-term stability, rolling contracts or short-term convenience.
It's quick, easy and budget savvy
Simple pricing for rental fees, with utilities, typically included and provisions for a staffed reception. This way, you only have one monthly bill to worry about, so you can focus on what's important.
Contact us

Office space on your terms
Small businesses
Work wherever and however suits you best. Find a business centre or office suite with space to grow, situated in a prime location with immediate access to your target market.
Corporates
With a wide selection of business centres, you will be able to source a location that speaks to your large scale needs. Ideal as an interim solution, for scoping out a new area or simply taking advantage of fantastic cost savings.
Start-ups
Focus your energy exactly where it belongs. Easy Offices will find the ideal business centre, taking care of the foundations you need to get off the ground quickly - great locations with flexible contracts.
Large Companies
A headache free office search with a selection of long-term or temporary solutions. With so many options at your fingertips, Easy Offices can help your company find its new forever or temporary home.
FAQs
What is a serviced office?
A serviced office is an office space that is fully equipped and handled by a facility management company, making it easier for businesses to reap the benefits of an office space, without the responsibilities of owning it. A serviced office is a great option for those who are renting office space for a day, flexible working or businesses looking to establish themselves in a modern office environment. You'll gain access to a central staffed reception, furniture, utilities, WiFi and cleaning, with the freedom to configure the office space to suit your personal needs and benefit from flexible term contacts.

Find a serviced office in your preferred location now.
How much does it cost to rent office space?
The cost of an office space will vary depending on the location, size and facilities offered by the workspace provider. When it comes to looking for an office for rent, you will need to consider the requirements of your business as well as the length of the contract. Longer-term agreements on a serviced office will often provide you with the best deals. Our Easy Offices advisors are experts at finding an affordable office that suits your business needs. We recommend getting in touch with our experts to find you an office space for rent that works with your budget.
How much office space do I need?
It can be confusing to work out how much office space your business needs since there are a variety of factors to consider when choosing the right private office. Whether you're looking for an office space for a day or a fully serviced office for you and your team, we recommend getting in touch with our Easy Offices experts who can take the hassle out of the process. Simply tell us how many people you need to accommodate and we'll work out the rest.
What is flexible office space?
A flexible office space, often situated inside an office building, comes fully equipped and provides businesses access to useful amenities such as furniture, WiFi, lounges and kitchens. A furnished office is an ideal option for those who are flexible working, plus it allows freelancers, start-ups and SMEs the opportunity to effortlessly scale up, move or acquire add-on amenities supplied by the office provider, including bookable meeting rooms or admin support. With flexible term contracts, renting a serviced office means you don't have the commitment or responsibilities that come with leasing a traditional office space.
What do you need to set up an office?
The first thing you'll need to do when securing your new private office space is to sign the license agreement and pay the deposit. Because most serviced offices come fully equipped with utilities, WiFi and furniture, you can move into your new office quickly and hassle-free. Simply bring along your favourite desk accessories and make your new office space your own!
What is the minimum term I can sign for?
Our office space providers have varying minimum terms based on the private office you choose. Some providers offer an office space for rent for a minimum of just one month, however, the average length is around 12 months.
What facilities does an office space provide?
Renting an office space can provide you with high-speed WiFi, modern furniture, a staffed reception and access to communal spaces, such as kitchens and breakout lounges. Facilities can vary from one furnished office space to the next, with some offering tenants printing, photocopying, telephone answering and admin support. The facilities of each serviced office space vary so be sure to find out exactly what is included in your agreement.
What are the benefits to renting an office space?
There are several benefits to renting an office space, particularly for those who are renting an office for a day or a private office on a monthly basis with short, medium and long-term contracts available. Ideal for startups, SMEs and large organisations looking to accommodate interim staff or consultants, an office to let allows you to scale up your office space as your business expands.

Serviced offices come inclusive of utilities and amenities, meaning you won't have to worry about cleaning, maintaining or furnishing your office interior, giving you the freedom to focus on your work and acquire handy add-on services on a flexible basis.
How important is choosing the right office space?
Given how much time we spend at our desks, it is essential to find the right office space for your business. A dedicated private office or temporary office space is ideal for boosting focus and productivity. Designed for creativity and collaboration, the right office space can spark great ideas, encourage teamwork and power growth, while also creating a positive first impression on any clients that drop by. What's more, a serviced office includes cleaning and maintenance, so you have more time to focus on driving your business forward.
What type of offices do you provide?
We have a wide choice of modern private offices and temporary office spaces available across a variety of locations. These are available on short, medium or long term licensing agreements, so you can establish your business in a prime location whilst maintaining total flexibility. Speak with one of our Easy Offices experts who can help you find the ideal office space, whether you need a day office, large scale office suite or just looking to find a modern office for your team.
Explore
Office spaces
near you