Startup Offices
Find flexible workspace for startups, allowing you to establish your business in a central location without the overheads of a permanent office. Startup office and coworking space for busy, fast-paced individuals and businesses, with turnkey solutions ready for you from day one.
What is a startup office?
Startup office spaces are hyper-mobile, short-term office rentals designed to match the agility of your startup business. As you thrive on your ability to move faster than the big players in your industry, we offer professional workspaces on flexible terms with minimum commitments that won't tie you down or hold you back.
Providing opportunities to work alongside other startups and industry trendsetters, startup offices can be either private workspaces or designated coworking spaces, fully furnished and with access to building amenities. They're designed to be easily expanded and can be traded for temporary office space or larger serviced offices as your requirements change.
Benefits of a startup office
Collaborative, professional environments
The major benefit of renting office space for startups - aside from the low cost - is the added professional atmosphere and collaborative nature of working in a dedicated workspace. As good as it can be for your bottom line to work from your kitchen, as your business gets bigger productivity can be increased by providing employees with a communal space for them to foster ideas and engage with new talent in the area.
Coworking spaces are also a great option for startups - the ideal environment for networking.
Build relationships with your clients
Having a physical office means it's easier for you to build and grow relationships with clients and investors, with many of our startup spaces providing access to meeting rooms and bookable conference space on an on-demand basis through our partner Meetingo.
Contact us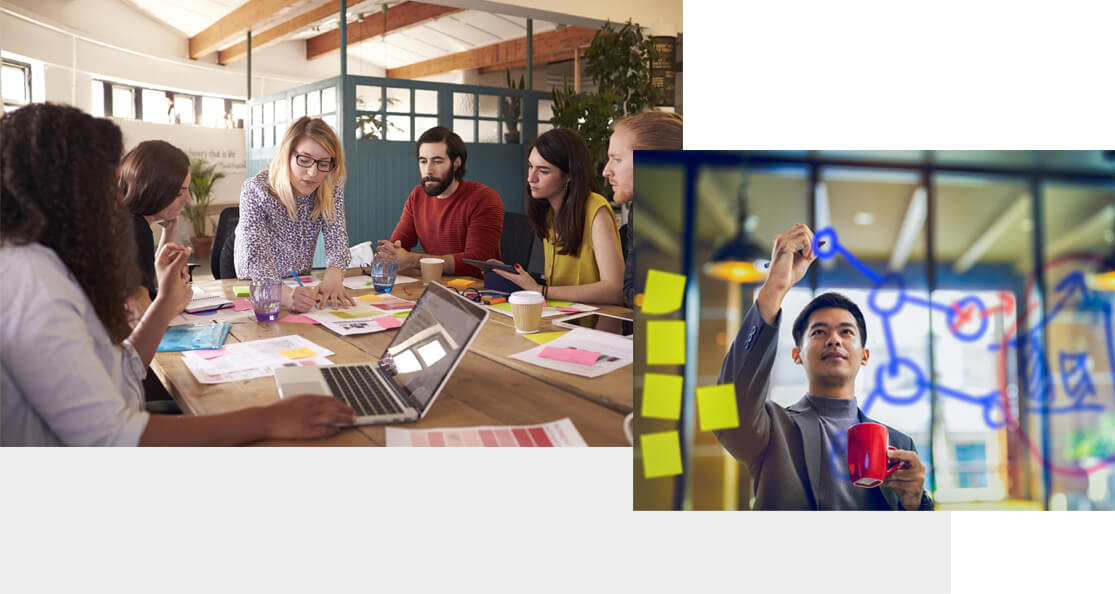 Who can thrive in a startup office?
While it's an attractive option for startup companies across sectors, we believe there's a real case for tech startup offices: providing access to high-speed WiFi, established infrastructure and project-ready workspaces could give these businesses the edge over competitors.
Additionally, startup offices are an ideal solution for businesses that require privacy or need to conduct regular phone calls - something you can't easily do in a coffee shop!
Startup space might also be suitable for you or your business if you are a:
Homeworker looking for a professional space free from distractions
Freelancer dealing with clients and needing access to business infrastructure
Large business incubating a smaller startup in a separate location
Hybrid or flexible worker looking for space on an on-demand basis
Browse spaces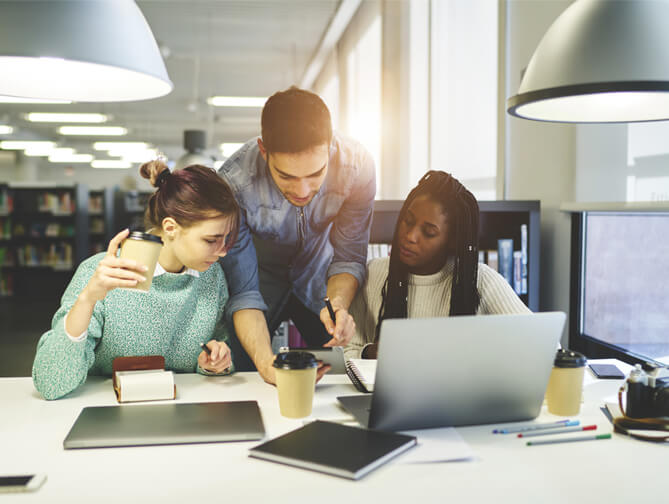 What's included in startup office spaces?
Every startup is different, but there are plenty of facilities and amenities that are useful for all kinds of businesses. Our startup coworking spaces and private offices include access to the following:
Informal breakout areas
Bookable meeting rooms
Satellite workspace opportunities
High-speed WiFi
Modern furniture and professional decor
Staffed reception areas
Networking opportunities
Established infrastructure
If you need, many of our office spaces can also provide printing, photocopying and phone answering services as part of your contract.
How can I book
startup office space?
At Easy Offices, we can connect you to a wide variety of startup spaces near you. If you're looking for accessible office space for startups, you can enquire online or via telephone.
Use the search box below to enter your postcode and find nearby startup office space for rent or call our team today and let them compare deals on your behalf.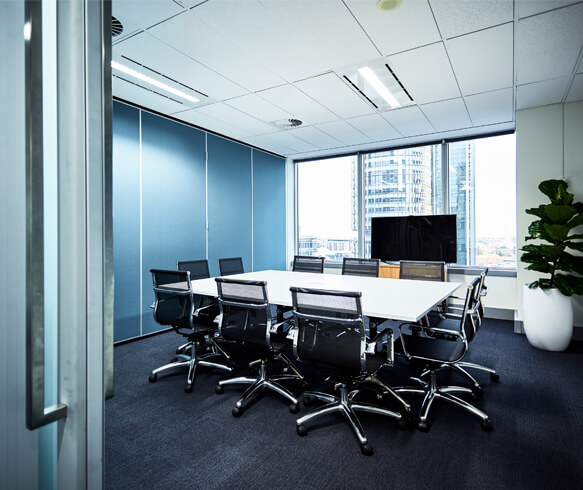 FAQs
Does my startup need an office?
If you've been working from home or a public space, you should consider moving into a startup office to cultivate a professional, productive atmosphere. Not only will it help you focus on those crucial early days of success, but you'll have instant access to all the benefits of a working atmosphere, including office amenities and breakout areas for working or breaks.
Read more on this here.
What equipment do I need for my startup office space?
Our startup offices come equipped with many of the facilities and amenities you'll need to get working - including furniture, internet and communal amenities - but there are a few extra things you might want to consider acquiring for your employees, including:
Business licenses for tools such as Slack and G Suite for Business
Company communication devices, such as laptops and smartphones
Brand identity tools, including lanyards and company-branded clothing
Local loyalty cards for small businesses in the area
How do I choose an office for my startup?
Choosing the best startup office means knowing what your business needs and what you should prioritise. Do you need access to amenities such as printing, filing and a staffed reception? Do you take a lot of confidential calls, and would benefit from nearby access to meeting rooms?
We have office rentals suited for all kinds of startups, whether you need a noisy creative workshop or prefer to work solo with regular client visits.
How does a startup office differ from a regular office space?
Startup workspaces differ from traditional office space rentals largely due to their flexibility and short-term commitments. These offices can be occupied for as long as you need them, and you can easily scale up or down to suit what your startup needs on an ad-hoc basis.
Many of our startup spaces also offer access to our coworking options, giving you the chance to network with like-minded professionals in a busy working environment.
When should I move to a startup office space?
The decision of when to move to an office is different for every startup, but you should consider looking into startup coworking spaces in the early days of your journey. These low-commitment, low-cost solutions allow yourself and your employees to socialise with one another as well as work collaboratively, something which is key to early success in business.
When you begin to expand or want to build your brand and develop deeper customer relations, then you should look into private startup offices as part of the next step in continuing business growth.
Explore
Start-up offices
near you